A woman who suffered 60 per cent burns in what she claimed was a racist attack set herself on fire, police say.
Sharmeka Moffitt said she had been set alight by three men who wrote "KKK" on her car.
The 20-year-old is in critical condition and facing skin graft surgery.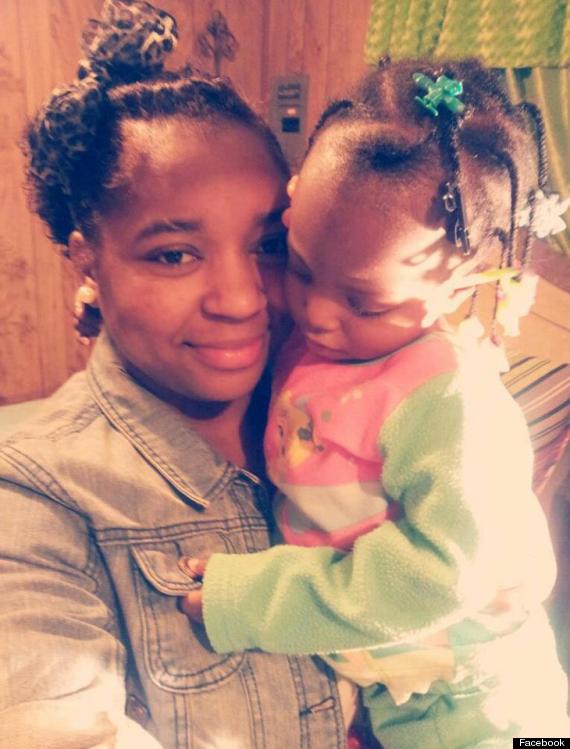 Sharmeka Moffitt suffered 60 per cent burns to her body in the attack
"The wounds were self-inflicted," said Kyle Hanrahan, an FBI spokesman told AFP.
WWLTV reports Moffitt's fingerprints were on a lighter and a bottle of lighter fluid found at the scene.
The Inquisitr printed a statement from the Moffitt family as saying: "Our family is devastated to learn the circumstances surrounding our daughter's injuries.
"While this is not the resolution we had expected, it is a resolution, and we appreciate the thorough investigation by the local and state police as well as federal agencies.
"We are sincerely sorry for any problems this may have caused and wish to express our appreciation for the outpouring of love, prayers and support we have received from friends, acquaintances, church organizations and government officials.
"Over the coming days and weeks, our focus will be on Sharmeka and her recovery."
On Tuesday Louisiana State Police spokesman Lt Juie Lewis confirmed "KKK" - an apparent reference to the white supremacist group, the Ku Klux Klan - had been smeared on the bonnet of Moffitt's car.
Moffitt's sister Michelle, who rushed to her aid, says the word "n*****" was also daubed on her car.
She told The Shreveport Times: "She called 911, then she called me. She said she had been burned, she had been set on fire.
"I stayed on the phone until I got (to the park) even though she wasn't able to say anything."
Almost 50,000 people joined a Facebook page entitled Prayers for Sharmeka Moffitt.
The administrator of the group today posted the following message:
"I am now reading a report that Sharmeka Moffitt may have fabricated this story for attention. I am not a part of this girl's family, but when I created this page, I made it with the intention of supporting a young girl who had been victimized in a small town and may have not had proper media attention on her story. The SUPPORT and PRAYERS you have all given this girl have been TREMENDOUS, all of our hearts were in the right place. This was at the very least a great exercise in us all coming together. Hopefully if this IS a fabrication, Sharmeka Moffitt will formally apologise to all of us... when she is well.

"To think a young girl would even do this to herself is troubling in itself, we may have to still Pray for Her."