Debut collections jostle with works by household names on this year's TS Eliot prize shortlist, one of the country's premier poetry awards.
Simon Armitage is the best-known writer on the list, nominated for his translation of a 15th-century poem The Death of King Arthur.
Also hoping to win is Sean Borodale, whose 'documentary poems' are written on location. His first collection, Bee Journal, was chosen by Armitage himself as one of the books of 2011 in the Guardian.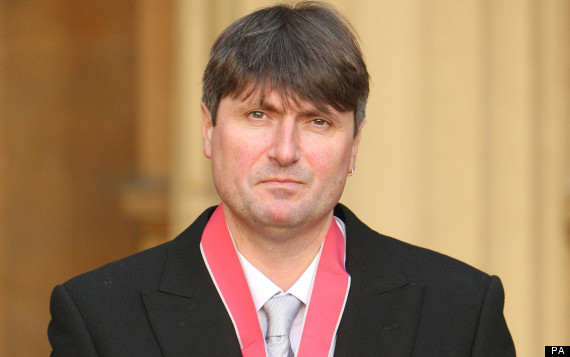 Simon Armitage could win this year
The eight other collections on the shortlist include Welsh national poet Gillian Clarke for Ice, her collection about winter, Deryn Ree-Jone's Burying the Wren, which deals with the death of her late husband and Forward prize-winning P L A C E by Jorie Graham.
LISTEN -
Julia Copus's The World's Two Smallest Humans, Jacobn Polley's The Havoc's and Paul Farley's The Dark Film, The Overhaul by Kathleen Jamie and Stag's Leap by Sharon Olds complete the shortlist.
This year's chair is Carol Ann Duffy who was beaten to the award in 2011 by John Burnside, despite her own collection The Bees being a favourite to win.
A record 131 boobs were entered into the competition this year, which will see the winning poet awarded £15,000 donated by TS Eliot's widow Valerie Eliot.
Last year two of the shortlisted poets, AliceOswald and Ted Hughes, withdrew in protest at the prize sponsor's Aurum Fuds, the investment management firm.
The winner will be announced in January.
The shortlist

The Death of King Arthur by Simon Armitage (Faber)

Bee Journal by Sean Borodale (Jonathan Cape)

Ice by Gillian Clarke (Carcanet)

The World's Two Smallest Humans by Julia Copus (Faber)

The Dark Film by Paul Farley (Picador)

P L A C E by Jorie Graham (Carcanet)

The Overhaul by Kathleen Jamie (Picador)

Stag's Leap by Sharon Olds (Jonathan Cape)

The Havocs by Jacob Polley (Picador)

Burying the Wren by Deryn Rees-Jones (Seren)
TS Eliot's best quotes: