It's getting to that time of year.
Councils may soon need to start firing up the gritters after the north got its first batch of snow this autumn.
In Northumberland, winter chills dropped temperatures to a mere 3 or 4º on Friday, as Britain moves closer to winter. Northumberland looked picturesque under the light snow on Friday
Of the snow, a Met Office spokesperson said: "Some parts of the country are as cold as Moscow today. Those in Northumberland are experiencing temperatures between 3 and 4C. Janet Julian and Margaret Brennan from South Yorkshire enjoying their first sight of snow this winter, as slight snow accumulations build in Northumberland
"Overnight temperatures could drop to as low as -2 with a frosty start to the day tomorrow for many."
Across most of the country the weekend is expected to get colder and wetter before the clocks move back on Sunday night.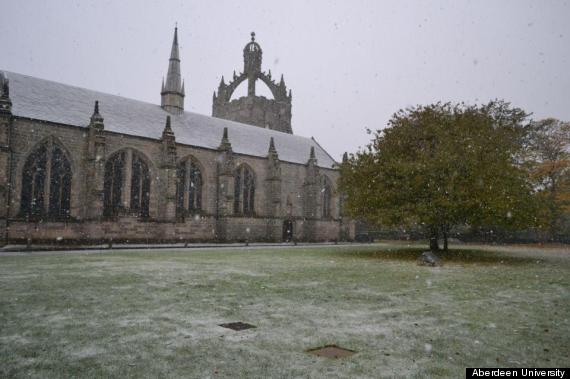 Aberdeen also received a dusting...