P Diddy has admitted the car crash that left him with 'multiple injuries' was 'a close one'.
The rapper - whose real name is Sean Combs - was seen lying hurt on the side of the road following the incident outside the Beverly Hills hotel on Sunset Boulevard.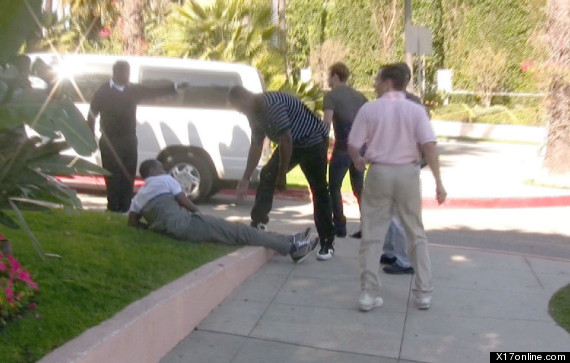 P Diddy was seen lying by the side of the road following the crash in Beverly Hills
The star - whose chauffeur-driven Cadillac was badly damaged after it collided with a Lexus - took to Twitter after the smash, writing; "WOAH... THAT WAS A CLOSE ONE!"
Despite refusing offers of an ambulance, Diddy's spokesman revealed the hip hop star later sought medical treatment for 'multiple injuries'.
"Sean Combs sustained multiple injuries in yesterday's car accident including to his neck, ribs and collarbone," a statement read.
"He is currently receiving treatment for these injuries from his physicians and would like to thank all of his fans for the outpouring of support that he has received since the accident."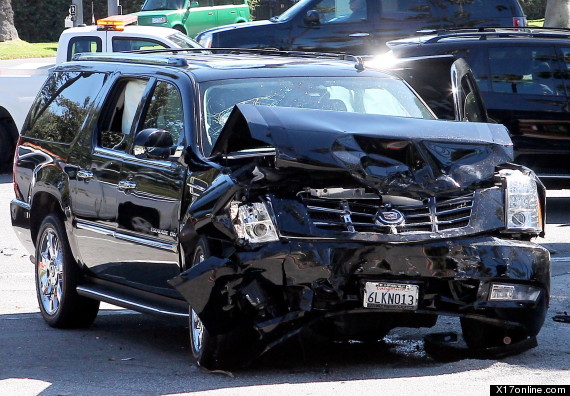 P Diddy's 4x4 following the crash
That's one smash hit he could have done without.