It's not Spider-Man. It's not even that guy they call the "French Spider-Man" who climbs really tall buildings for fun.
No, this is just your average Bath window cleaner showing a reckless disregard for his personal safety in the line of duty, climbing some 50ft up a stone building without a harness.
The daredevil cleaner, who remains unidentified, was captured scrambling up the Milsoms hotel in the city to clean windows on the fourth floor.
As well as the hotel, a branch of the seafood chain Loch Fyne sits in the ground floor.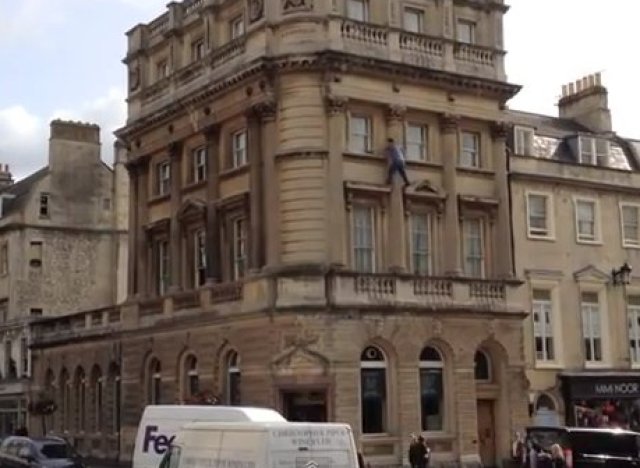 Harmless, harnessless madness?
A spokesman for Loch Fyne Seafood Restaurants told the Daily Mail: "We take health and safety extremely seriously and fully expect the same from external contractors. Therefore we were shocked by the footage.
"When the video was brought to our attention we immediately moved to prevent this from happening again and have launched a full investigation into how this could have happened at all."
Should the police will get involved? In the brilliant word of one YouTube commenter: "prosecution?? nah, just Loch him up and Fyne him."