At midnight this morning Microsoft released Windows 8, its radical re-imagining of its flagship desktop (and now tablet) operating system.
And yes, people queued.
The first store in the UK to carry computers with the new OS was Currys-PC World on Tottenham Court Road, London. And before the shop opened for the special event, "hundreds" of shoppers were waiting outside.
Yes, they were there to pick up copies of the software, or the next-generation touchscreen computers that run it.
But we suspect more than a few might also have been wanting to take advantage of the £400-off deals for HP laptops and free headphones worth £150 that were also on offer.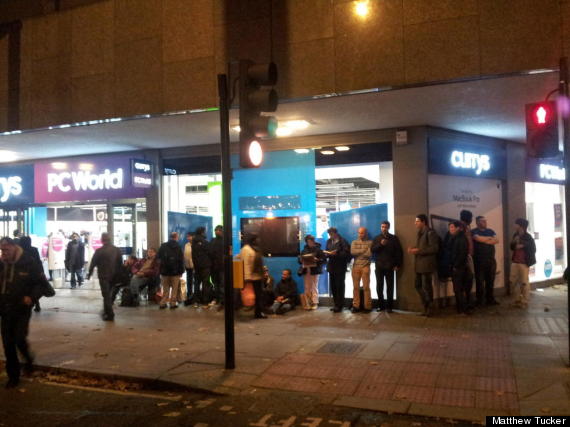 According to the Standard, the first person in line was Daniel Pico, 34, a bus driver from Madrid, who flew to London just for the event.
"I wanted to have a chance to have the latest PC and be part of the whole experience. It feels like we have been waiting for years," he told the London newspaper.
Take a look at the queue for the products here: