"I speak to Dannii a lot, I was having lunch with her last week, she's been so supportive of me. I can genuinely call her a friend and I love her to bits."
In a sweep, Matt Cardle puts paid to any ideas that bonds built within the 'X Factor' have a shelf life as long as the credits. He also cites fellow 2010 contestant Aiden Grimshaw as someone he sees regularly, although it seems the prospect of sharing a pina colada on Mr Cowell's yacht are dim and distant.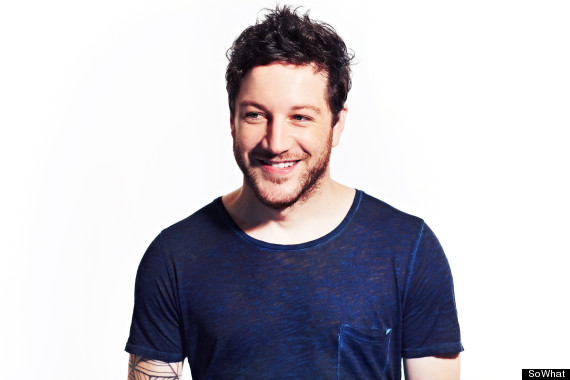 Matt Cardle is determined to have a musical life after X Factor
"He is Sony and Syco, and I am no longer that, so we have essentially gone our separate ways," explains Cardle crisply. "But we never hung on the phone and chewed the fat. He's an extremely busy man, very interesting to be around. I hope he's well, but I never speak to him."
Cardle knows better than to travel the Steve Brookstein route of self-pity when it comes to Cowell-carping but the message is clear - that was then, and this is now, as the Essex former painter/decorator tries to manage the difficult conjuring trick of emerging from his 'X Factor' winner's bubble, musical integrity intact. Why is it so difficult? He doesn't know either...
"It doesn't seem such a mean feat to go on a musical talent show, win it and be a musician, but for some reason, it is," he agrees.
"On 'Masterchef', no one's surprised when that person turns out to able to cook. I'm still trying. I haven't pulled it off yet. I play everything I perform, as soon as everyone sees that, it's authentic."
'The Fire' is Cardle's second album (post-X Factor anyway, he'd penned three previous ones) and - like others before him - this is no longer being incubated in the Sony/Syco nest. And like others before him, Cardle is seemingly happy with the musical control this has returned to him - "Not that I'm power crazy, but I wanted to have my hands firmly on the wheel.
"This album I produced as well, that's where I stay true to myself. Where I didn't last time, I just wrote it. Producing is an odd job title, because it can mean a lot of things, it's very vague... it's just the sound."
Favourite track? Unlike many artists, Cardle is quick to name one. "'Lately'. It grew and grew from this semi-electronic sounding chill out thing, to this semi-orchestral gospel giant track."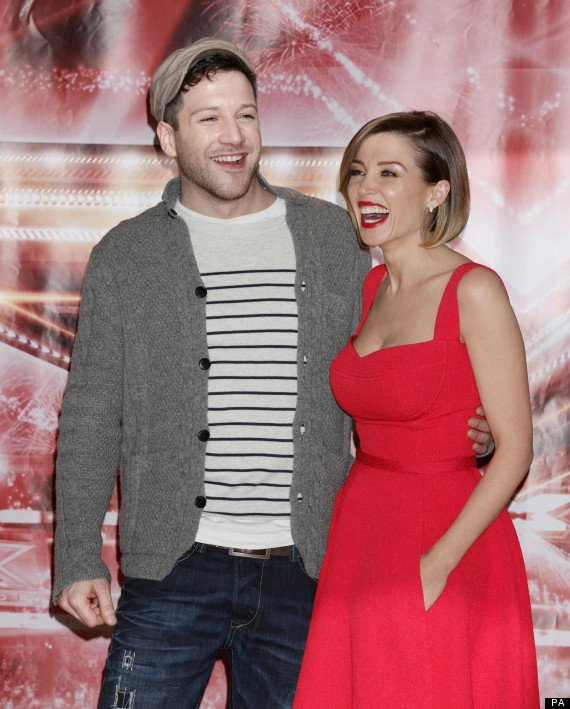 Matt Cardle is happy that he and Dannii are still friends after she mentored him during X Factor - "I love her to bits"
And how is going to keep on side his fans - those ones who flocked to vote for him and his flashy vocals on poppier songs like Bruno Mars' 'Just The Way You Are' during the competition?
"There are expectations," he muses. "I guess it's baby steps. If Coldplay's second album had been 'Mylo Xyloto', I don't think it would have done as well as it did."
And he can take heart. For every story of Steve Brookstein, there's always one of Leona Lewis or, more pertinently perhaps, Will Young... Cardle nods, happy to be mentioned in the same company.
"Will broke the mould. It took him ten years, but he's still here, and you don't say 'that bloke from 'Pop Idol''. It's the same with Leona Lewis, they've shed those skins. It's a natural thing that will happen over time, there's no hurry. It will go when it goes."
Matt Cardle's The Fire is out now. Listen to the first single It's Only Love below...