Kim Kardashian and boyfriend, Kanye West, were out for Halloween last night, but what were they really celebrating?
A spooky engagement perhaps?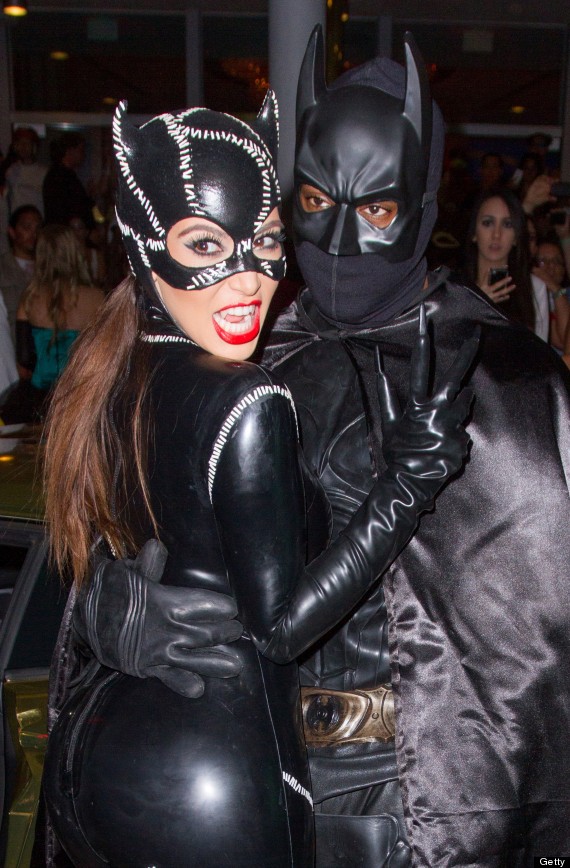 Kim rocked her Catwoman costume, Kanye less so in his Batman effort
Earlier in the day, Kim was spotted filming her reality TV show in Miami wearing a rather large diamond number upon her finger.
E! News reported that insiders had told them the couple aren't engaged but 'Keeping Up With The Kardashians' producer, Ryan Seacrest, has hinted a proposal could be imminent.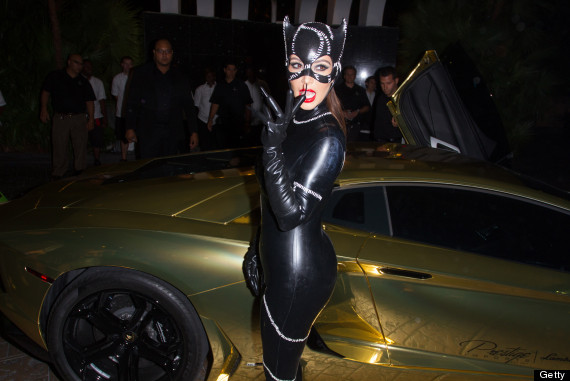 Kim emerges from a gold Lamborghini
On his KIIS radio show last week, Ryan told co-host Ellen K: "I think we could definitely see an update on this story on Monday."
In the evening, Kardashian and West pulled up to Miami Beach's LIV at Fontainebleau club in a stunning gold Lamborghini, emerging as Batman and Catwoman.
Whilst Kanye looked suitably superhero-esque, all eyes were on Kim's black leather-clad curves.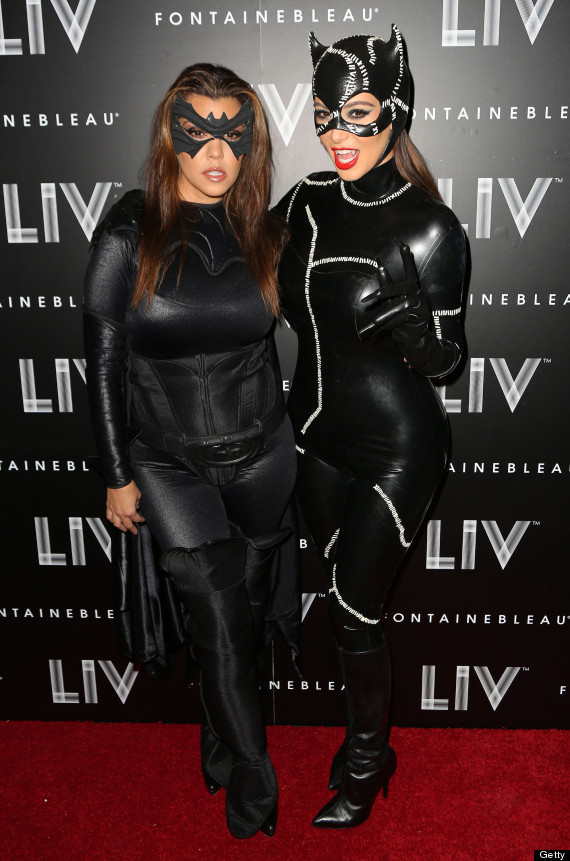 Kim and her sister Kourtney posing for the cameras
The rest of her entourage were dressed as fellow Batman characters.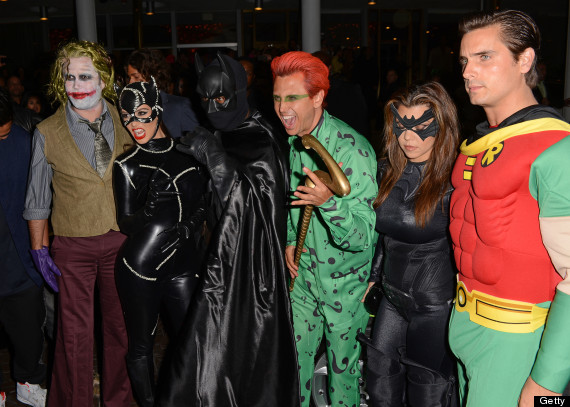 Scott Disick, Kourtney Kardashian and Jonathan Cheban joined in the fun too
Disick dressed as poor version of Robin while his partner Kourtney was Batgirl.
Kim's friend Jonathan Cheban drew the villain card as the evil Riddler.