Manchester United fans returned to the scene of their Sunday victory with a banner displaying their 'support' for Mark Clattenburg, after Chelsea complained about his performance in the Premier League match.
United fans displayed a banner which read 'Clattenburg: Referee, Leader, Legend' - a parody of Chelsea's banner idolising club captain John Terry.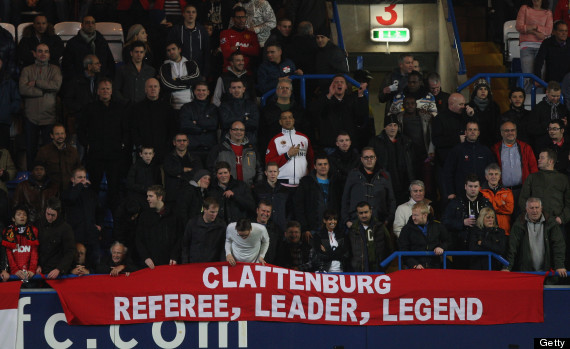 The 6,000 Reds sardonically chanted 'Clattenburg's Red and White army' rather than 'Ferguson's Red and White army', and Ryan Giggs' Robin Hood chant was also rejigged to 'Clattenburg, Clattenburg, running down the wing', retaining the apt 'feared by the Blues, loved by the Reds' line.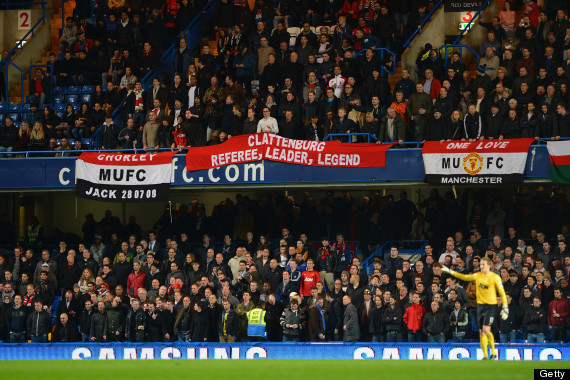 'Time to blame the referee' and 'justice for Clattenburg' were other ditties aired, much to the chagrin of the largely silent Blues supporters.