Never mind turning back time, for someone who usually looks a good ten years younger than her actual age, Sharon Stone did a very good job of fast forwarding the years at a bash in Los Angeles yesterday.
The 54-year-old actress rocked up to the LA Lupus Hollywood Bag Ladies Luncheon wearing what looked like one of Hyacinth Bucket's hand-me-downs.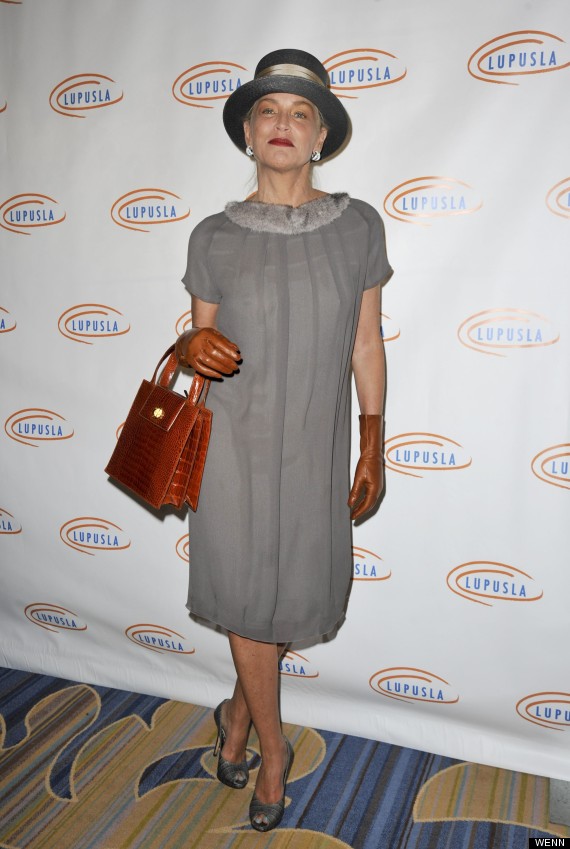 Bag lady: Sharon Stone's fashion fail
The combination of the shapeless grey dress, boxy hat and brown driving gloves was more OAP than OMG and we doubt Maggie Thatcher could even have love that handbag.
But we'll let Sharon off as she must have donated all of her decent bags to the charity which were auctioned off to raise funds to help people suffering from lupus.
One bag that didn't get given away to the charity was the Barack Obama bag Sharon was spotted with earlier this week.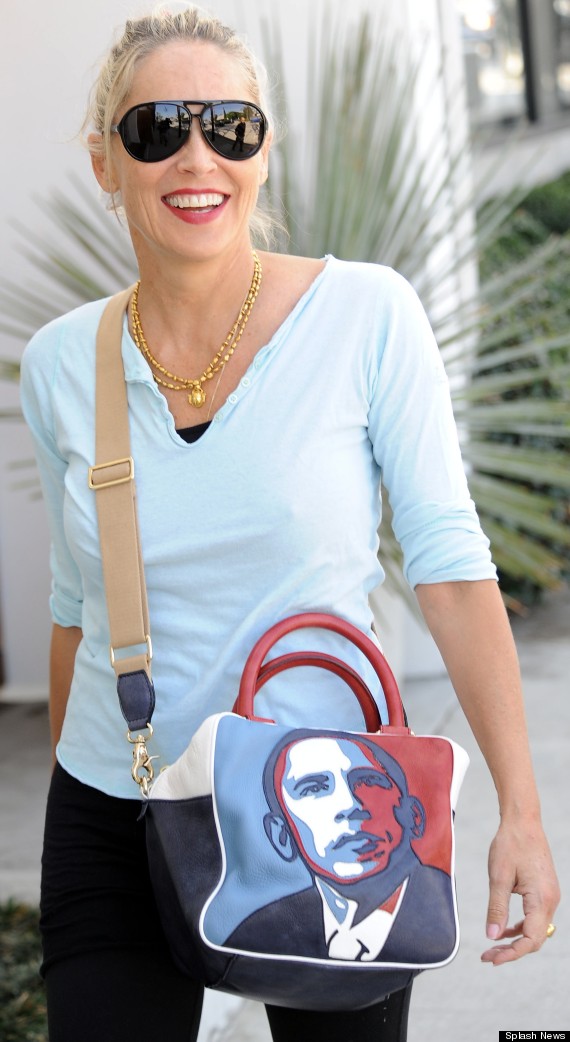 No prizes for guessing who gets Sharon's vote
The 'Basic Instinct' star showed her support of the President ahead of next week's US election by carrying a holdall emblazoned with his face as she headed out to lunch in West Hollywood.
FOLLOW BAGGERS BITES ON TWITTER