A blindfolded boy, believed to be guided by the hand of God, has chosen the next leader of the Coptic Christian Church in a highly ornate and slightly unusual selection process in Cairo's St Mark's Cathedral.
Bishop Tawadros, 60, was selected ahead of two other contenders in the ceremony to replace Pope Shenouda III who died at the age of 88 in March.
The three hopeful's names were written on identically folded pieces which were then placed in crystal balls sealed with wax on the church altar, reports the BBC.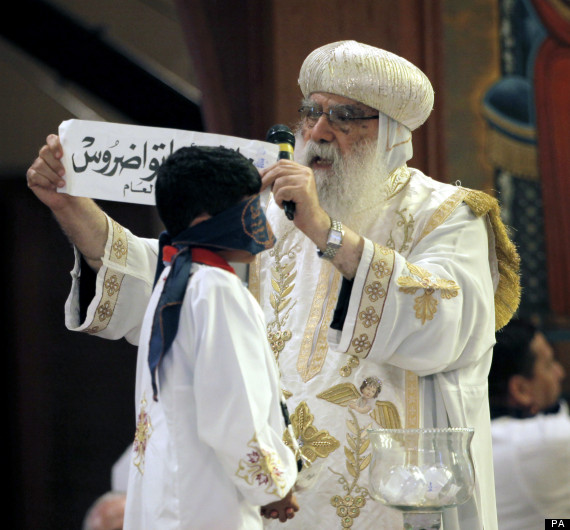 Bishop Tawadros will be enthroned in a ceremony on 18 November
The blindfolded boy, one of 12 shortlisted, then picked a ball and handed it to Bishop Pachomius, the Coptic Church's acting leader.
Pachomius then unfurled the paper and showed the result to the congregation before proclaiming: "Pope Tawadros II is the 118th [leader of the church] blessed congratulations to you," according to the Telegraph.
The succession comes at a tense time for Egypt's Coptic Christians. The Arab spring which swept aside the dictatorial rule of Hosni Mubarak has led to the Muslim Brotherhood gaining power, further alienating Egypt's Christian minority.
Anger at attacks on Christian churches this year have also increased tensions.