'James Bond' star Colin Salmon tonight became the latest contestant to leave 'Strictly Come Dancing'.
The 49-year-old, who played Charles Robinson in three of the Pierce Brosnan-era 007 films, accepted his losing verdict with grace, saying it was "one of the greatest shows I've ever been involved in".
REVIEW: Fireworks On The Dancefloor
After last night's judges' scores were combined with viewer votes, Salmon and his partner Kristina Rihanoff faced Richard Arnold and Erin Boag, who came bottom of last night's leaderboard, in the dreaded dance-off.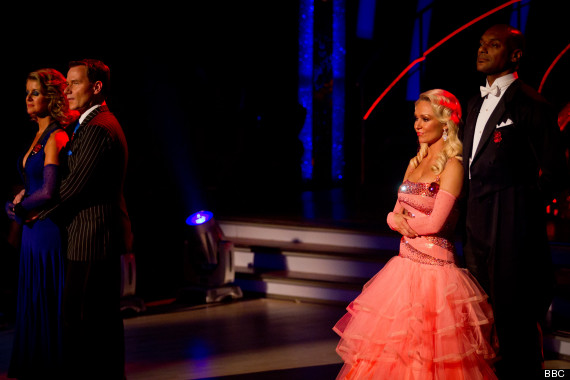 Richard Arnold vs Colin Salmon
Three of the four judges chose to save 'Daybreak' presenter Arnold, which meant Salmon had danced his last foxtrot on the BBC1 programme.
Judge Bruno Tonioli said: "Well talk about an incredible turn of events. One couple risen from the ashes, and the other couple messing it up I think. I have to save born again Richard and Erin."
Salmon, also a star of the small screen in programmes such as 'Prime Suspect' and 'Soldier Soldier', said: "I've got to say without question, this is one of the greatest shows I've ever been involved in.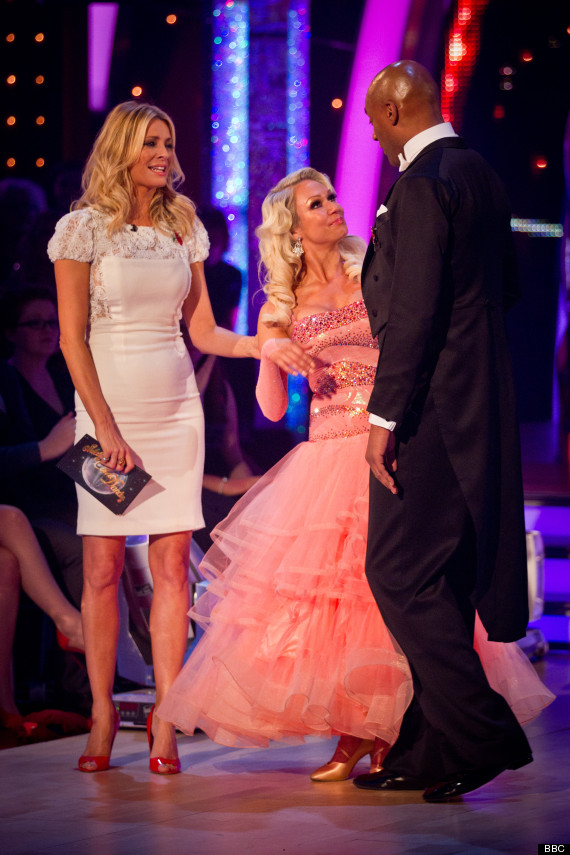 Tess Daly with Kristina and Colin
"The quality of the competitors this year is seminal. Judges - I respect everything that's been said, what you do is knowledge.
"Anybody who is out there who may have doubts, you have to understand that this is a discipline beyond anything we understand. So I accept with grace this decision.
"I'm going to miss Kristina, she is an amazing dancer, a pre-eminent dancer in her field, she's taught me many, many things. That's going to be the biggest thing."
Tonight's results show featured a performance from The Wanted, singing 'I Found You' and Andrea Bocelli singing 'Nessun Dorma'.