Gary Barlow is reportedly preparing to quit 'The X Factor' - leaving the top judge's chair empty for a shock return from Simon Cowell.
The Take That star joined the show in 2011, but this season has seen him involved in a string of on and off air spats - and, as a result, Gary will not be returning for the 2013 season, according to The Mirror.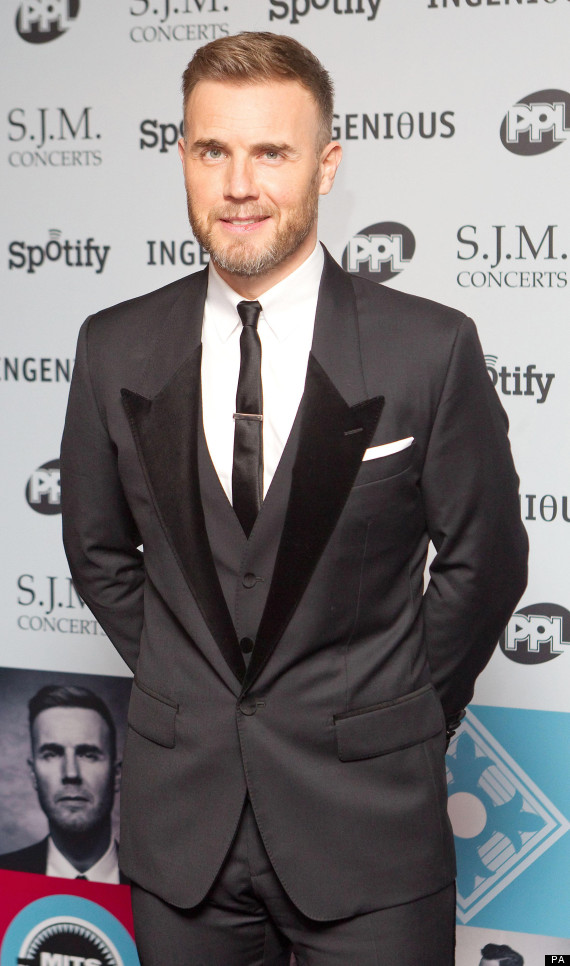 Gary Barlow is reported to have had enough of the X Factor
A source said: "It's time for a shake-up. While Gary has never committed to another series, he was willing to listen to offers if this one went well.
"However, he was given the least desirable category - the Overs - and three of his four acts have already been eliminated. He feels his integrity has been compromised and the show has lost its credibility. By mutual consent, he will not be returning next year."
However, Barlow's representative told the MailOnline: 'Gary has no plans to quit The X Factor.' Read more here...
Meanwhile, The Sun reports fellow judge Louis Walsh is eyeing a return for Simon on the next series in a bid to boost dwindling ratings.
The paper quotes the Irishman as saying, "If Simon did come back, he'd have the number one show. That's the thing about Simon - he always wants to be number one.
"We need him in the building, he's always fun, he keeps everybody on their toes. I wish he'd come back."
However, a spokesperson for the show has downplayed the rumours that Simon is said to be looking to resume his role as head judge.
The rep tells The Mirror: "We are currently focused on this series. No one is even thinking or talking about next year and who may or may not be on the panel."
But the rumours seemed to be the last thing on Barlow's mind on Monday night as he was honoured with the prestigious Music Industry Trusts Award in recognition of his services to British music and charity.
Sir Elton John handed him the prize, saying Barlow was a "thoroughly fine human being" who had come through bad times without any bitterness. He said the jubilee concert was "one of the most incredible nights".
Barlow said he was "delighted and humbled" to accept the award. He said, "I've been doing this for 22 years now, and the one thing that's more apparent to me than ever before is how much I love performing.
"To be able to do it, I feel really lucky, I never want to turn my back on it. It's so special when you get something like this, because it's recognised within the industry. I'm a lover of this industry, I'd do anything to protect it and when you're given something from that industry, I'm honoured."
The Prince of Wales also paid tribute to Barlow, who was behind the Diamond Jubilee Concert earlier in the year.
In a video message recorded before he embarked on his tour of Australia, New Zealand and Papua New Guinea, the Prince commended Barlow on his charitable endeavours, "not only for my Prince's Trust and the Queen's Diamond Jubilee, but also for Comic Relief, Children In Need and many more".
He said: "Over the past 25 years, you have become one of the great stars of the British music industry and you are the very embodiment of that rare species, 'a national treasure'."
The Prince added: "It seems to me you inspire goodwill wherever you go and your appeal transcends the ages, a very rare feat if I may say so."
Barlow, who penned a song with Andrew Lloyd Webber for the Queen's Diamond Jubilee, was joined at the event, at the Grosvenor House Hotel in Park Lane, central London, by his Take That bandmates and fellow X Factor judges Nicole Scherzinger, Tulisa Contostavlos and Louis Walsh. Other stars in attendance included Kimberley Walsh and Alesha Dixon.
Barlow ended the night by performing a solo set including a cover version of Van Morrison's 'Moondance', before reuniting with Robbie Williams for his new single 'Candy'. Barlow was then joined on stage by his other three bandmates, before Williams came back for a rousing rendition of 'Never Forget'.
Music Industry Trust Awards 2012