'Dad's Army' star Clive Dunn OBE has died, his agent Peter Charlesworth said on Wednesday.
Dunn played the role of Lance-Corporal Jack Jones in the BBC sitcom and was famed for his "Don't Panic!" catchphrase.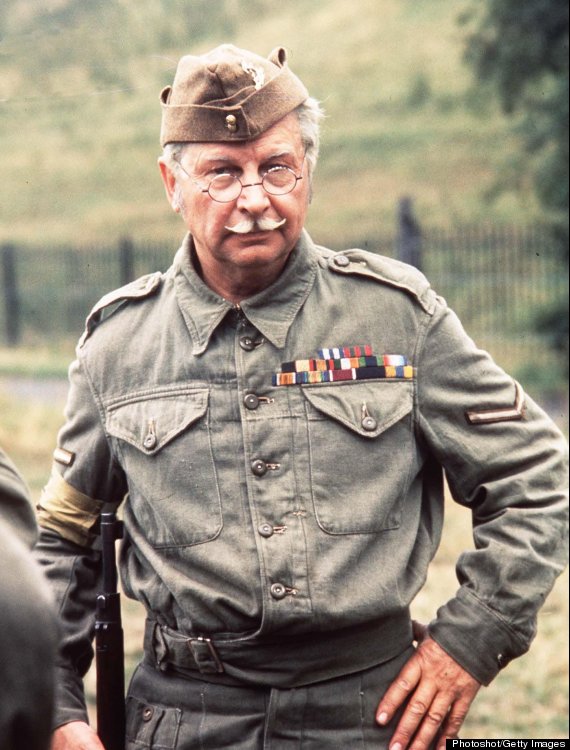 Dunn is reported to have died from complications, following an operation which took place last week.
He is survived by his wife Priscilla Morgan and two daughters, Jessica and Polly.
Dunn, whose parents were both actors and who went to stage school himself, served in the Army himself during the Second World War, when he spent four years as a prisoner of war in Austria.
A veteran of the music hall and theatre circuit, his big break came with 'The Tony Hancock Show' in the 1950s, and was one of Hancock's staple team, before joining 'Dad's Army' in 1968.
What are your memories of Clive Dunn? Leave your tributes below...
Although he was only 48 when he first appeared on the enduring TV favourite, he took the role of elderly butcher Jonesy, alongside other familiar faces Arthur Lowe and John Le Mesurier. He received an OBE when the series ended.
Having made the role of doddering British gent his own, Dunn went on to play much-loved Grandad in the children's TV series of the same name, a show that inspired his hit song 'Grandad' which went to number one in the charts in 1971, and inspired him to record several other tunes.
He retired to Portugal with his family, which is where he died.