Tour de France victor Bradley Wiggins has been spotted on his release from hospital giving photographers the finger, after he was injured in a collision with a van.
Wiggins, 32, was thought to have suffered broken ribs and a dislocated finger as he was thrown off his bike near his home in Lancashire last night.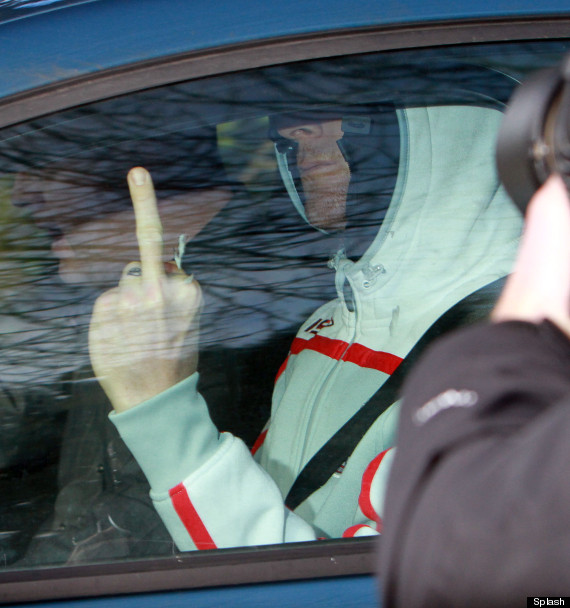 Wiggins was clearly not in a good mood as he left
Meanwhile Shane Sutton, head coach for the GB Cycling Team, is recovering in hospital after he was involved in a separate road accident today in Manchester in which he suffered bruising and bleeding on the brain.
A spokeswoman for British Cycling said: "It is extremely rare that our riders and coaches are hurt while out cycling on the road, even rarer that two incidents should occur in a short space of time, and we wish Shane and Bradley a speedy recovery."