Manchester United's Champions League tie away to Braga was delayed after the floodlights went out at the Estádio Municipal.
The generator had gone down due to the wet weather in northern Portugal, causing a 12-minute delay.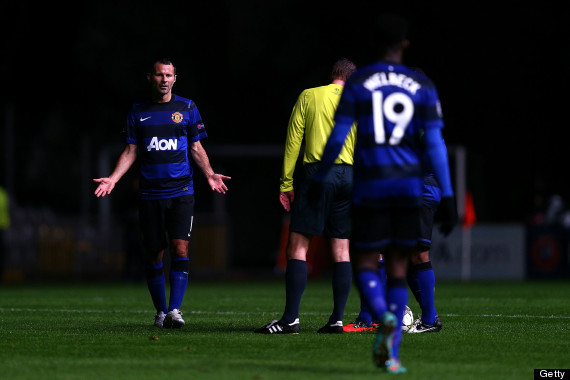 Ryan Giggs has no solution
Braga were 1-0 up against a lacklustre United at the time thanks to a penalty from Alan after the execrable Jonny Evans barged into Custodio. Then, on 57 minutes, the lights on one side of the ground went off.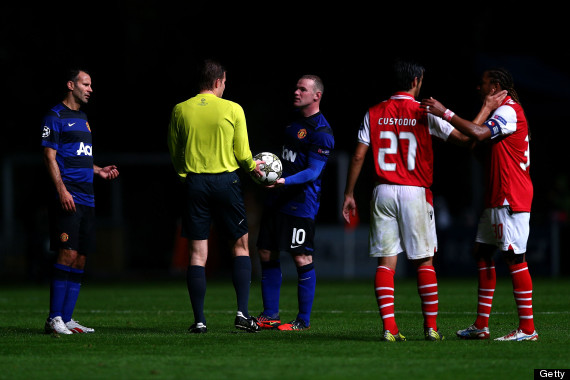 Wayne Rooney gives the ball back to the referee
Sir Alex Ferguson was allowed to give another team-talk to his flagging side, whose improvement only coincided with the introduction of Robin van Persie from the bench. The Dutchman scored his 11th goal in 14 games for United to level with 10 minutes left.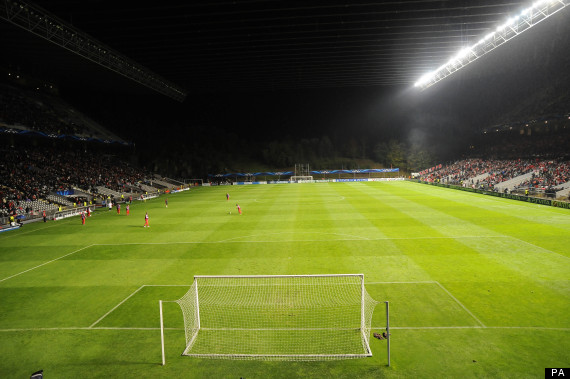 Between a rock and a hard place
A Wayne Rooney penalty and Javier Hernández strike completed the win, as United qualified for the last 16 as group winners.