A father who lost his family in a house fire in Essex has appealed for witnesses as police revealed the property was burgled on the night of the blaze.
Dr Shakoor, the fire's sole survivor, read a statement imploring anyone with information to help provide answers to the questions that remain.
Unable to fight back tears, he said: "I do not understand why my little children who were so happy and full of life, who had so much to live for, are no longer here.
"I ask from my heart that anyone with information comes forward to help, so that I may understand the tragedy that has so befallen my beautiful family.
"Even a small piece of information may make a difference and, however difficult it may be, I ask anyone who knows what happened, to do the right thing, to come forward and to talk to the police."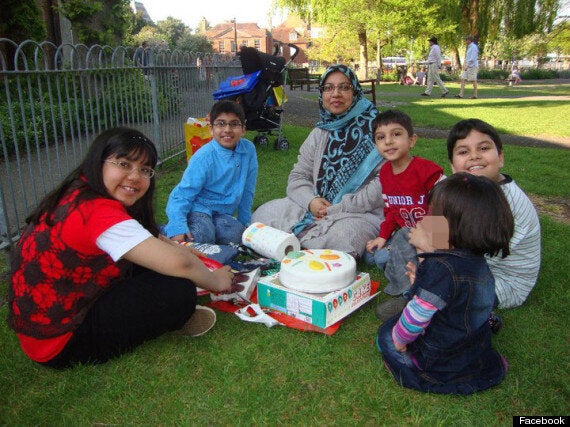 Dr Sabah Usmani and sons Sohaib, 11, and Rayyan, six, Hira, 13, Muneeb, nine and Maheen, three.
Detective Superintendent Rob Vinson, the senior investigating officer on the case, said that police think that several items including a laptop were removed from the house on the night of the fire, October 15.
He said: "Our inquiries have revealed that in Harlow during the same evening and early morning there were two other unsuccessful attempts to break in to other properties and one where entry was gained but the suspect was disturbed and nothing was taken."
"How these incidents relate to the current investigation is ongoing."
Police are searching for Dr Shakoor's black Toshiba Satellite laptop, which was in the lounge when he went to bed that evening.
Det Supt Vinson said he was keen to speak to a teenage boy of around 15 or 16 and a slim girl in a school uniform who were seen throwing Dr Shakoor's laptop bag away near garages in Whitewaits, Harlow.
The bag was found on October 26 containing personal papers and a laptop lead.
Officers also want to talk with a group of teenage boys wearing tracksuits and baseball caps and two teenagers on pedal bikes who were seen in Barn Mead during the early hours of October 15.
Assistant Chief Constable Gary Beautridge, head of Kent and Essex Serious Crime Directorate, said that the investigation had so far been unable to identify the cause of the house blaze.
He said: "Scientists have been sifting through the remains and have confirmed that to date there is no evidence of a flammable liquid being used."
"It is however, important to emphasise that detailed forensic testing remains ongoing."
On the same night of the fire at Dr Shakoor's home, a neighbour's car was torched in Barn Mead and that incident is still being investigated as arson.
Anyone with information which might assist the investigation is asked to call police on 0800 0560 944.
A spokesman for Essex Police said later that the schoolgirl and teenage boy seen throwing away the laptop bag had come forward and were speaking to detectives.