Rihanna is no stranger to strutting about in her underwear, so she was in good company at last night's Victoria's Secret Fashion Show.
But RiRi - who performed at the event held in New York - saved her sexiest look for once she was off the catwalk.
She tweeted a picture of herself after the show in nothing but a pair of stockings and suspenders. What a minx!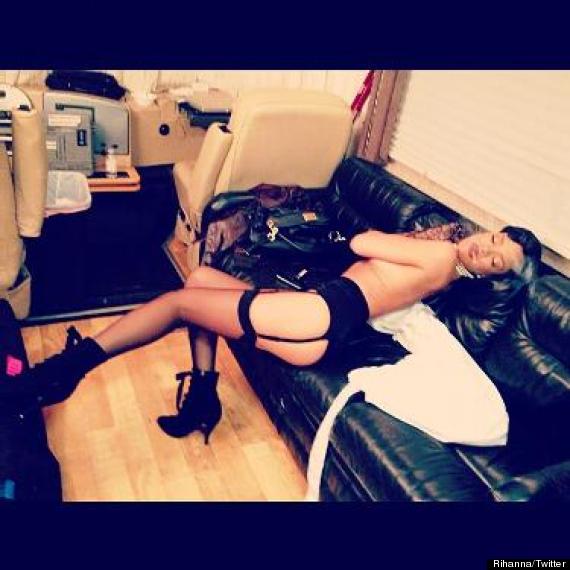 As she uploaded the topless photo, she wrote: "And that's a wrizzap".
RiRi then gave us a glimpse of what went on behind the scenes of the show, as she cuddled up to the models in some backstage snaps.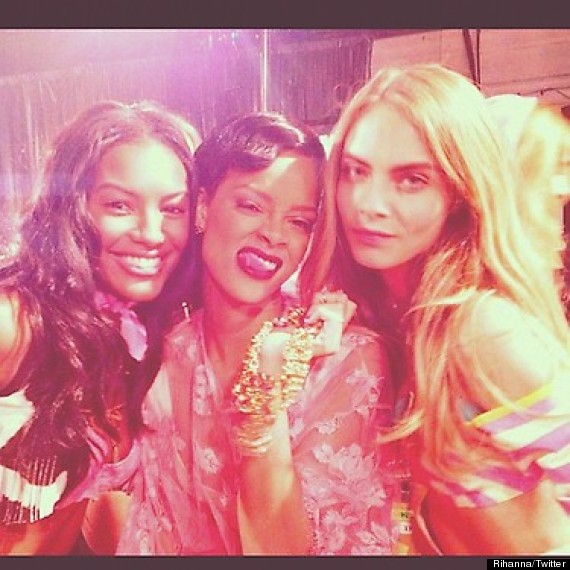 Rihanna posed alongside Harry Styles' rumoured ex Cara Delevingne (right)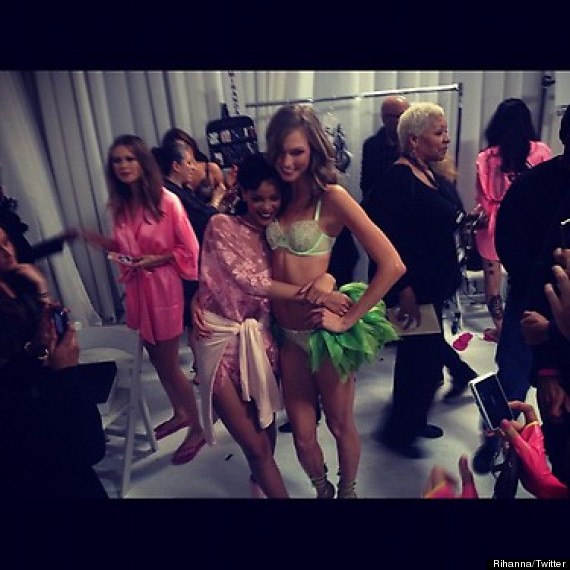 RiRi went down a storm with the Victoria's Secret models
Earlier in the evening, she took to the stage to perform new single 'Diamonds' and forthcoming album track 'Fresh Off The Runway'. How topical.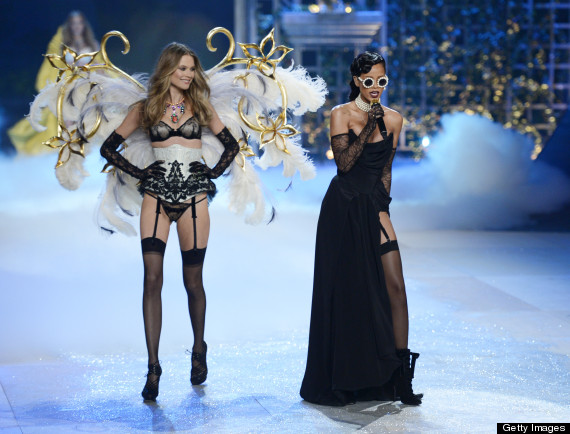 Rihanna also performed at the event
She rocked the runway in her pink negligee as she belted out her hits alongside models including Alessandra Ambrosio.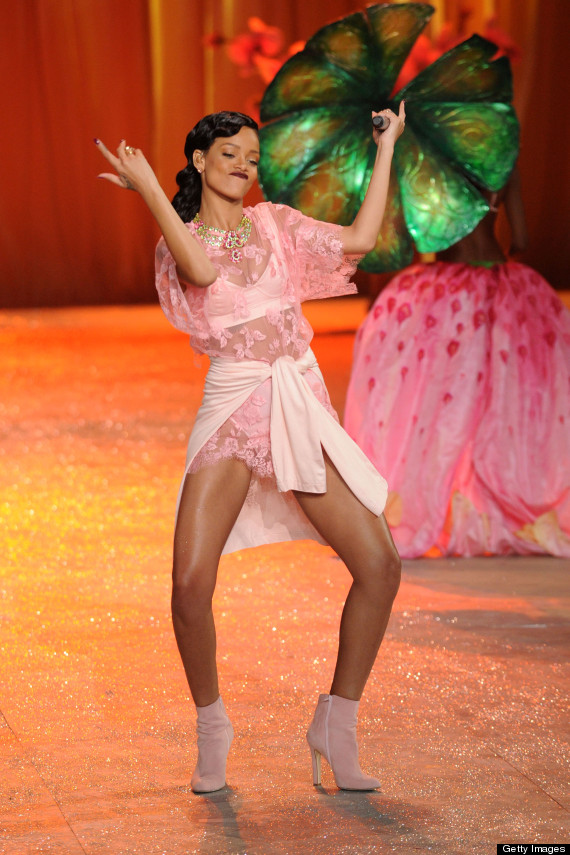 But Rihanna, wasn't the only performer, Justin Bieber also took to the stage.
> IN PICS: RIHANNA AT THE VICTORIA'S SECRET SHOW
Rihanna Performs During Victoria's Secret Fashion Show
BECOME AN 'X FACTOR' STAR WITH THE CHANCE TO WIN A RECORDING STUDIO SESSION