Picture Editors see thousands of photos every day - photographers in the field face stiff competition to get their images in our newspapers and on our screens.
The UK Picture Editors' Guild Awards 2012 have recognised the wealth of talent in British press photography, revealing their winners at a gala presentation ceremony in London on Thursday, including guest speaker Boris Johnson.
The Huffington Post UK's Group Picture Editor Elliot Wagland was one of the judges at the prestigious event, joining peers from The Daily Telegraph, The Times, The Independent on Sunday amongst others.
Elliot said: "Every photographer that entered this year should feel incredibly proud of their work … there is a wealth of talent making its way up the ranks in a highly competitive and talented industry."
Guild Chairman, Alan Sparrow, added: "We introduced a number of categories this year to cater for the exceptional interest surrounding the Olympics. It was a period that proved the dominance of the still image when it comes to capturing a memory that lasts long after the event."
Overall winner, Jason Howe, 41, specialises in covering conflicts for newspapers and magazines. On assignment in Afghanistan, the photographer was with a detachment of troops helicoptered into Taliban territory, when a soldier lost both legs in an explosion. Jason's powerful photos won him the SABMiller Photographer of the Year title and the Photo Essay Award.
See the extraordinary winning pictures from the UK Picture Editors' Guild Awards 2012 below, with a full collection in a slideshow at the bottom of the article.
UK GUILD OF PICTURE EDITORS' PHOTO ESSAY
Mr Jason Howe
Jason is a freelance photographer who has spent 10 years specialising in conflict coverage, documenting wars in Latin America, the Middle East and Central and South-East Asia.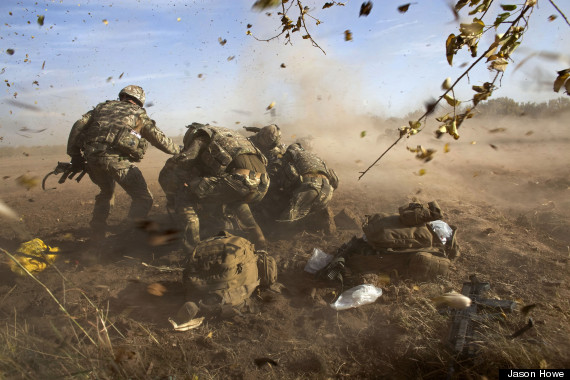 At first light on Armistice Day 2011 British troops are dropped by helicopter deep inside Taliban country in southern Afghanistan. Within an hour one soldier would lose both his legs to an IED and his fellow soldiers would have to carry him to safety under fire from insurgent sharpshooters.
NIKON SPORTS PHOTOGRAPHER OF THE YEAR
Mr John Sibley (Action Images)
John has worked as a staffer with Action Images since 1991. The Enfield, North London-based photographer mainly specialises in football and has now covered five European Championships and four World Cup finals.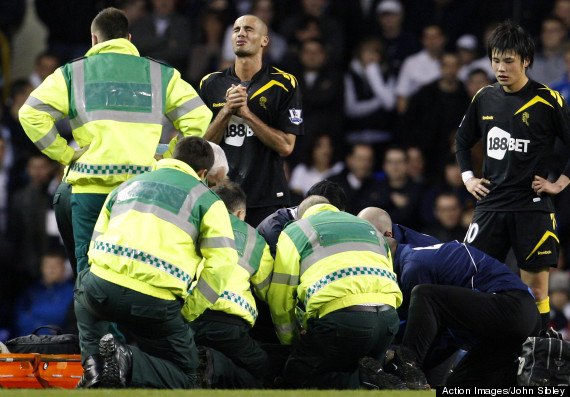 Bolton Wanderers' Darren Pratley reacts as Bolton Wanderers' Fabrice Muamba receives treatment.
GETTY IMAGES ROYAL PHOTOGRAPHER OF THE YEAR
Mr Max Mumby
Max is a freelance photographer who said he would be 'amazed' if he wins. "I'm 36,a working freelancer since 1998 and specialise (in the loosest of words!) in the Royal Family", says the Surrey-based photographer.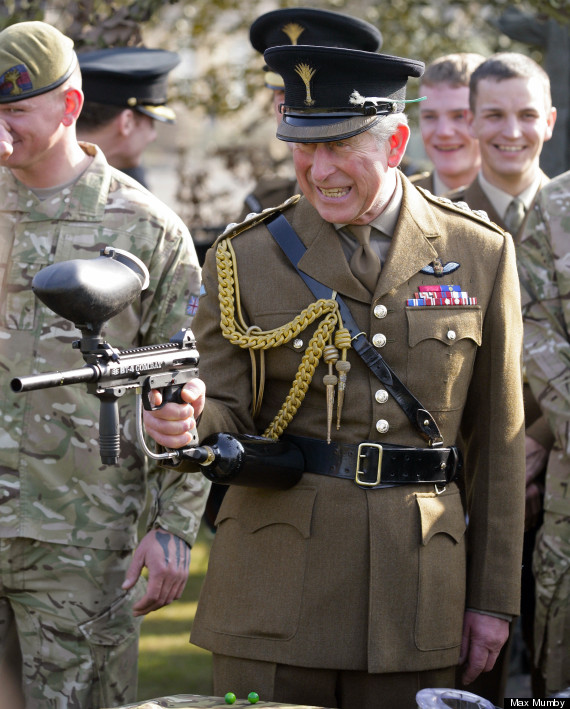 Prince Charles, Prince of Wales (in his role as Colonel of the Welsh Guards) shoots a paintball gun after presenting leeks to mark St David's Day to the 1st Battalion The Welsh Guards at Cavalry Barracks.
CELEBRITY PHOTOGRAPHER OF THE YEAR
Mr Jon Enoch (Jon Enoch)
Jon is a London-based portrait photographer who mainly works for The Times. He started his career at local newspapers before moving to London.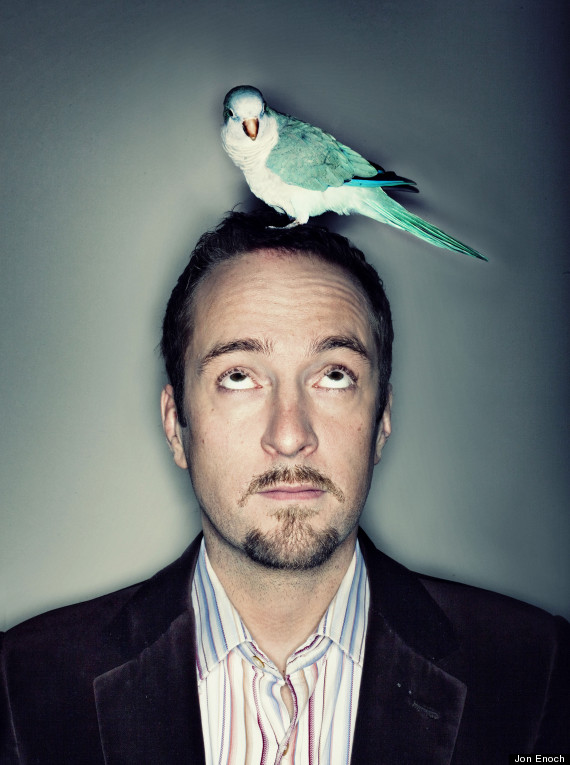 Derren Victor Brown photographed by Jon Enoch for The Times.
BLOOMBERG BUSINESS PHOTOGRAPHER OF THE YEAR
Mr Jason Alden (Bloomberg News)
Jason is a freelance photographer. The Londoner studied photojournalism at Norton College, Sheffield. He began freelancing in 2007 and now works for Bloomberg News and The Independent on Sunday.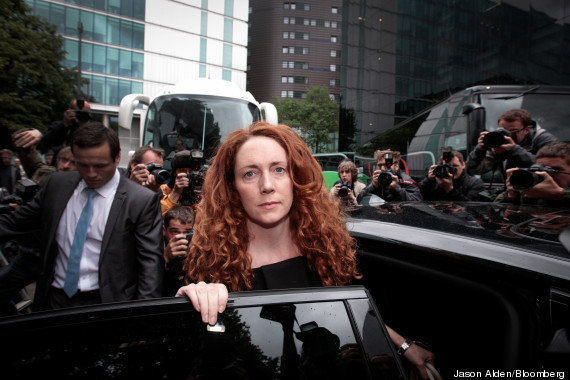 Rebekah Brooks, former head of News Corp's UK publishing unit News International, leaves after appearing at Southwark Crown Court in London, on Friday, 22 June 2012.
ETIHAD/NEWSCAST YOUNG PHOTOGRAPHER BURSARY
Mr Brad Wakefield (South West News Service)
Brad worked for South West News Service from 2008. In June this year the 27-year-old moved to Manchester to work as a freelancer for The Sun.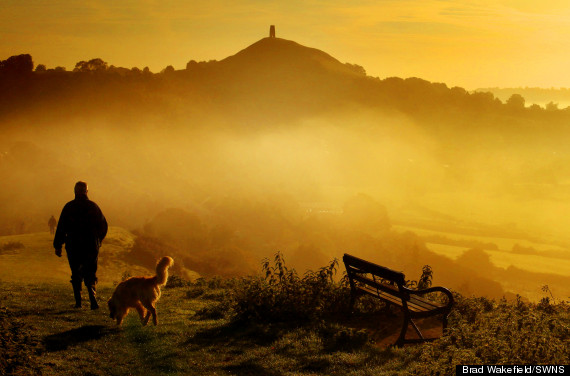 The winter sun rises over Glatonbury Tor in Somerset, 15 September 2011.
OPENTEXT NEWS PHOTOGRAPHER OF THE YEAR
Mr Dan Kitwood (Getty Images)
Dan works for Getty Images and hoped to take the top spot this year. "I would be very happy indeed to be recognised for my hard work and commitment," he said, "I came close last year."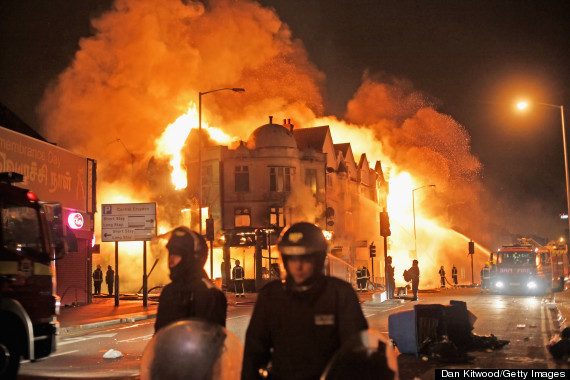 The London riots: a large fire breaks out in shops and residential properties in Croydon on 9 August 9 2011 in London.
PHOTOBOX REGIONAL PHOTOGRAPHER OF THE YEAR
Mr Charles McQuillan (Pacemaker Press International)
Charles is a photographer with Belfast-based picture agency Pacemaker. He is the current Northern Ireland photographer of the year and also the holder of the Press Photographer's Year picture of the year award.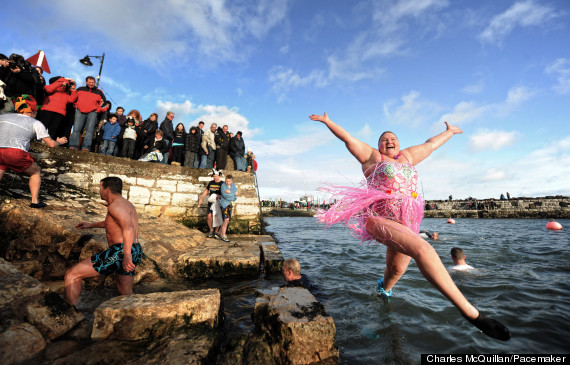 Angela McClements from Ballymena, County Antrim makes a graceful entrance at the traditional New Years day swim at Carnlough Harbour, County Antrim as dozens of brave souls took to the less than welcoming waters off the Irish coast.
Flick through the full collection of winner's images below - best viewed in full screens: