Television show This Morning was facing a possible investigation on Friday after presenter Phillip Schofield brandished a list of alleged paedophiles during a live TV interview with David Cameron.
Broadcasting regulator Ofcom confirmed it had received "a few" complaints about the daytime programme after Mr Schofield yesterday confronted the Prime Minister with names - understood to be Conservative Party figures - that he had put together after trawling internet rumours.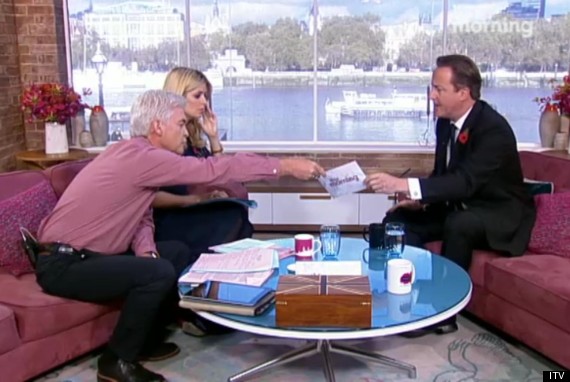 The ITV This Morning presenter has come under fire
The presenter was forced to apologise after the list was briefly exposed on screen and was later widely denounced by politicians for the "outrageous stunt".
Rob Wilson, a Conservative MP, reported the ITV1 programme to Ofcom and urged it to investigate whether ITV had breached its duty to give individuals a chance to respond before subjecting them to serious allegations on-screen.
Tory Stuart Andrew, who was a Wrexham councillor at the time of the north Wales inquiries, denounced Schofield's ambush as "completely irresponsible and an outrageous stunt".
Mr Andrew said: "It is not acceptable to take a cheap shot on something that is so fiercely sensitive."
But Cameron was also criticised for conflating homosexuality and child abuse after he warned of the danger that discussion on the internet of an alleged paedophile ring could degenerate into a witch-hunt against people who were gay.
Human rights campaigner Peter Tatchell, said: "There is no reason why he should link the current scandals with gay people or warn of an anti-gay witch-hunt. The current investigations concern paedophilia, not homosexuality."
Meanwhile, Sian Griffiths, who worked on two inquiries into abuse at care homes in north Wales, said police were stopped from giving information about senior figures alleged to have been involved in the scandal.
The former Clwyd Council personnel boss told Channel 4 News that former detective chief superintendent Peter Ackerley, who led the police inquiry into the abuse, gave names of people the police had investigated and referred to the CPS to the Waterhouse Inquiry.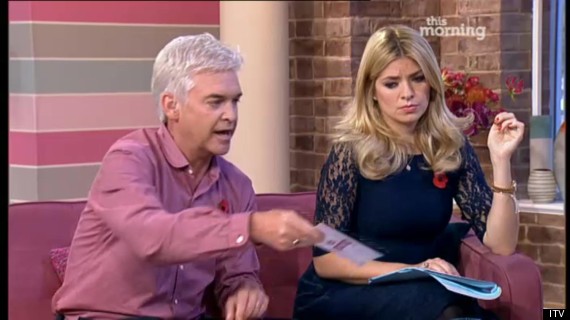 Cameron has said he was worried about it turning into a gay witch hunt
She said he "rattled a load of names off" that were known about. "He then got to the point where he named somebody who has been high up in the Government and at that point Sir Ronald Waterhouse said, 'No, that's enough, stop' and that was it," she added.
Policing and Criminal Justice Minister Damian Green told BBC Question Time last night that Schofield's actions were "tasteless and silly".
He said: "I think the stunt that Phillip Schofield pulled of presenting a list of names he had taken off the internet to the Prime Minister live on television was a tasteless and silly stunt and he should not have done it.
"What the Prime Minister was warning about is that if we just start plastering names all over the place, of people against whom there may be no evidence, it may well turn into a witch-hunt and clearly because of the attitudes towards gay people at the time, in the 80s, many of them are likely to be on it."