73-year-old Judy Chicago broke down boundaries by pioneering the feminist art movement of the 70s, and is exhibiting in the UK this week for the first time since 1985. Here she talks about the profound influence her father's radical politics had on her, Caitlin Moran and the difficulty for women to identify as feminists.
"I started drawing when I was three, and started going to Chicago Art Institute when I was five. I always wanted to be an artist. I don't know where that came from because my mother had been a dancer and my father wasn't that interested in my art, but he was a tremendous influence on me.
"My father was a victim of McCarthyism, and died when I was 13. We had lots of political discussions in our house growing up with lots of different people and he would always include the women. My parents believed in equal rights, so I grew up in a very radical secular Jewish background.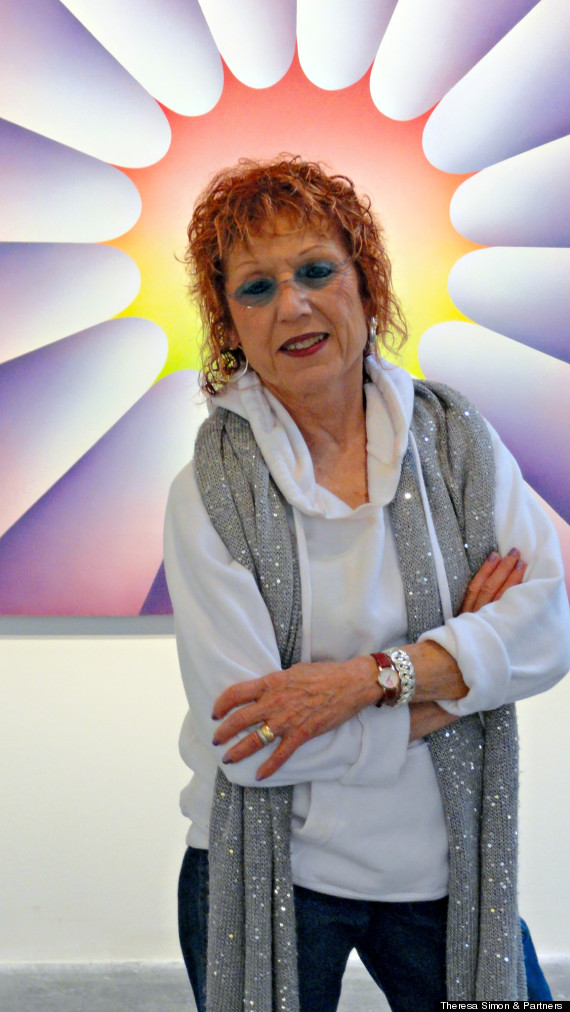 "Every week after my art classes I would wander around the Chicago Art Institute. They had a phenomenal collection of impressionist paintings. I used to look at Monet and Toulouse-Lautrec, and his use of red. I didn't understand the subject matter at the time, and I was too young to realise that there was no women represented. It was a childhood experience, which was later mediated by my growing understanding of the world.
"A lot of women of my generation get very cranky about young women who won't identify as feminists, but I remember how I was when I was young, and I didn't want to identify as a suffragette either, because the suffragettes were these fuddy duddy women. I began to encounter problems as a woman in the 1960s, but you couldn't talk about it then, there was no context and no language.
"For the first 10 years of my professional career I tried to excise any hint of my gender from my work, otherwise I would not be taken seriously. After a decade I got completely fed up of that, and decided to figure out how to be myself in my work, which is when I set out to create a feminist art practice.
"In preparation for the Riflemaker show, I returned to some of my work from the 60s that I hadn't looked at for a really long time. Some of the pieces were left unfinished because my imagery was so openly female I would have got thrown out of grad school. Now I've finished them. If I'm asked for advice by young artists, I say: "trust yourself". Now I think there was nothing wrong with those paintings. I had a terrible battle.
"Caitlin Moran's How To Be A Woman showed me that our institutions are failing to transmit information about the achievement of women in history in the same way they did when I was young. I loved her book; she's a really lively, sprightly writer. But I was completely dismayed in which she argues that women have done nothing. In the early 1960 my professor told me that women made no contribution to the intellectual history of Europe, and here we are four, five decades later and here's this bright, talented, smart young feminist who still has this attitude. It completely blew me away.
"For a lot of artists, people are only interested in their recent work. That's not true of my career. It's quite wonderful that I can have shows of all the different aspects of my work, and it's one of the reasons I'm really pleased to be showing here in the UK."
Judy Chicago is exhibiting Deflowered at Riflemaker Gallery until 22 December, and The Judy Chicago Exhibition at Ben Uri gallery until 10 March 2013.
Elsewhere this week in Culture…