Manchester United came from 2-0 down at Aston Villa for the second time in two years on Saturday only this time they skipped out of Villa Park with three points rather than just one.
Javier Hernández's two goals (it was an own goal from Ron Vlaar) in the 3-2 win nominated the Reds' latest contender in their catalogue of greatest comebacks under Sir Alex Ferguson.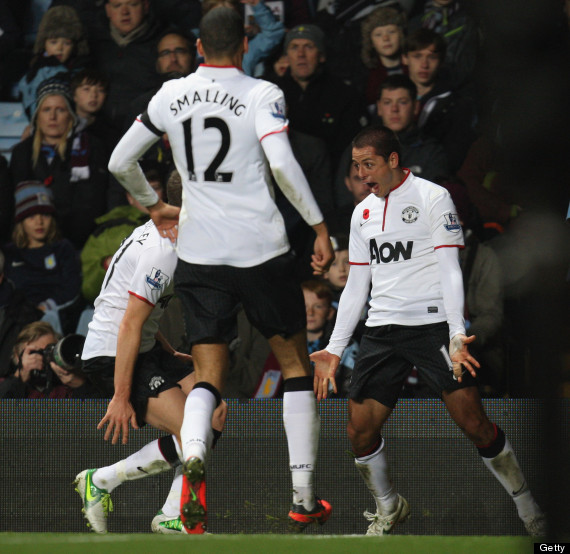 Hernández celebrates United's winner
The lengthy list below consists of games in which United fell behind first, which is why the 3-2 win against Villa at Old Trafford in 2009, for example, is not included. Cristiano Ronaldo opened the scoring in the famous Federico Macheda game. Some have been deliberately left off because of the weight of significance and/or style of those featured.
So from Liverpool in 1988 to Villa Park in 2012, peer through Ferguson's greatest hits and decide what stands out as the best Reds' recovery...
LIVERPOOL 3-3 UNITED, 1988
UNITED 2-1 SHEFFIELD WEDNESDAY, 1993
MANCHESTER CITY 2-3 UNITED, 1993
UNITED 2-1 LIVERPOOL, 1999
JUVENTUS 2-3 UNITED, 1999
UNITED 2-1 BAYERN MUNICH, 1999
TOTTENHAM 3-5 UNITED, 2001
ASTON VILLA 2-3 UNITED, 2002
EVERTON 2-4 UNITED, 2007
UNITED 5-2 TOTTENHAM, 2009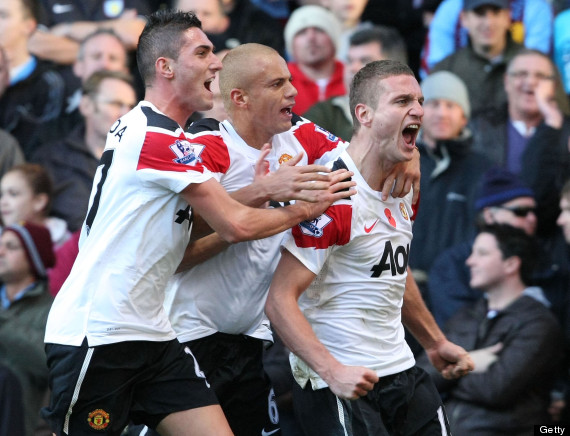 BLACKPOOL 2-3 UNITED, 2011
WEST HAM 2-4 UNITED, 2011
MANCHESTER CITY 2-3 UNITED, 2011
CHELSEA 3-3 UNITED, 2012
UNITED 3-2 BRAGA, 2012