Jahmene Douglas has become the bookies' favourite to win X Factor 2012.
The 21-year-old former supermarket shelf stacker, mentored by Nicole Scherzinger, has replaced Ella Henderson as the most likely star to take home the show's grand prize.
The odds switched after 16-year-old Henderson received bad feedback from the judges, whereas Douglas has gone from strength to strength.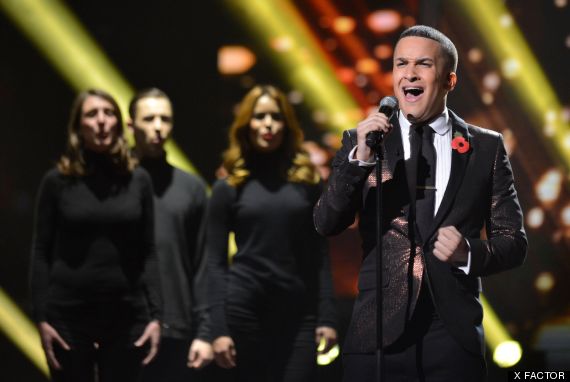 Jahmene on last weekend's X Factor
Viewers have also got to know more about the singer, who first came across as incredibly nervous.
A series of press reports have detailed Douglas's tough upbringing, and he recently told of how he attempted suicide after years of abuse at the hands of his father.
Jahmene's brother, Daniel, later went to to commit suicide three years after the incident and his father Eustace Douglas is currently in prison for trying to strangle Jahmene's mother, after previously serving a sentence for domestic violence and the rape of a woman.
The star, who first wowed the judges with his rendition of Etta James' 'At Last', can now be backed at 11/8, ahead of Henderson at 7/4.
James Arthur is the third favourite (3/1), ahead of Christopher Maloney (12/1) and Union J (25/1). Rylan Clark is a massive longshot to win the whole series at 80/1.
On last week's show Douglas performed a beautiful and moving version of Robbie Williams's 'Angels' and received huge praise from the judges.
Louis Walsh described him as a "star in the making" and said he "had to be in the final", while Gary Barlow said the singer was "absolutely incredible".