Mario Balotelli has coincidentally popped up in the gossip columns again just as international week arrives, and the latest rumblings are the Manchester City striker could be on his bike - just like Roberto Mancini.
But whereas Mancini cycles into training, The Sun are talking in leaving terms for Balo. However his agent, the busy Mino Raiola, has quickly confirmed: "There's no Italy and no plans to go there. He'll work until the end of his contract. He doesn't want to leave." We have heard all of this before but the 23-year-old is still in Manchester although a departure does feel inevitable. Balotelli has only scored two goals all season and is yet to register in the Premier League.
Across town in M16 and Rio Ferdinand has said he will decide about his future with Manchester United over Christmas. Ferdinand, 34, is out of contract at the end of the current campaign although Sir Alex Ferguson has said he could play on for "another two or three years". But Ferdinand is renowned for his extra-curricular activities and a move abroad for one last big pay-day has also been touted. Nevertheless his decent form this season would be wasted in one of the lucrative and luxury leagues outside of Europe.
"Hearing the manager say things like that [playing on] definitely puts a spring back in your step," Ferdinand told Inside United. But will Rio step on?
Wilfried Zaha isn't short of confidence and his England call-up has come complete with complimentary-flattering-rumour. José Mourinho wants to bring the Third Best Player In The World* to Real Madrid, claim The Sun. From Selhurst to the Santiago? We don't think so either.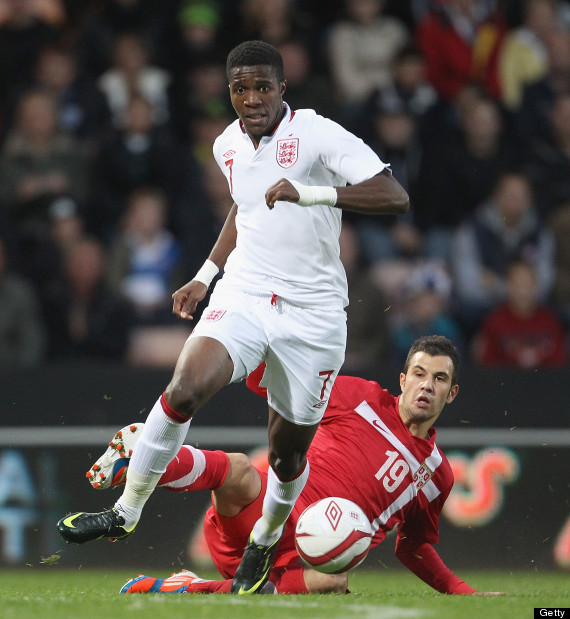 *according to Zaha