Google's Project Glass has a competitor - even if it will be running Android.
Vuzix have announced a futuristic headset, which promises to be the first step to a truly 'hands free' smartphone.
The M100 smart glasses will project the equivalent of a four-inch phone display in front of your eye, complete with a 3G data connection, email and web browsing.
The glasses - which really do look like they belong in Looper rather than a slightly vague website, but also have the feel of a regular Bluetooth headset - also include a head tracking system and GPS, an integrated camera and an augmented reality app.
The display is a 16:9, WQVGA screen, with a 16-degree field of view. They run a customised version of Android Ice Cream Sandwich, and have an 8-hour battery.
Initially they will work with apps designed to display on an external monitor - including iOS apps. Vuzix hopes developers will take the idea and create a range of cool new apps once they ship by mid 2013.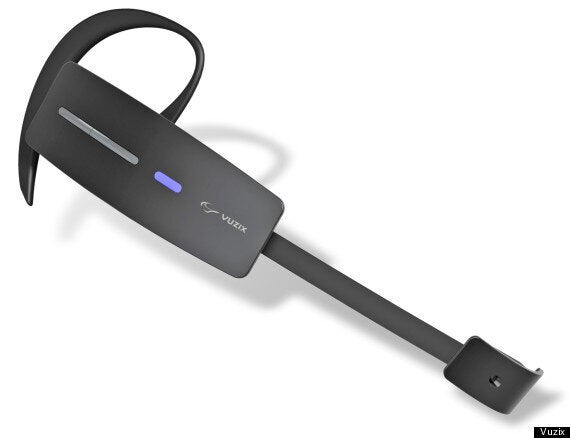 The M100 are already the recipients of an Innovations 2013 Design and Engineering Award from CES, and will be shown off at the trade show in January.
As ever with this kind of thing, we'll have to take a look in person before we cast judgement and drop our phones for heads-up displays. Previous products by Vuzix have promised cinema-like displays in a pair of glasses, but have delivered rather less impressive results.
And then there's the question of whether you'll be able to keep a straight face while wearing them...
Still it's an ambitious and tempting prospect. We'll be sure to check them out once CES rolls around.