Ireland's prime minister has said there will be no external inquiry into why a pregnant woman died after being refused an abortion in hospital.
Pressure has been heaped on the Irish prime minister to legislate for abortion after Savita Halappavanar, 31, died in 'agony'.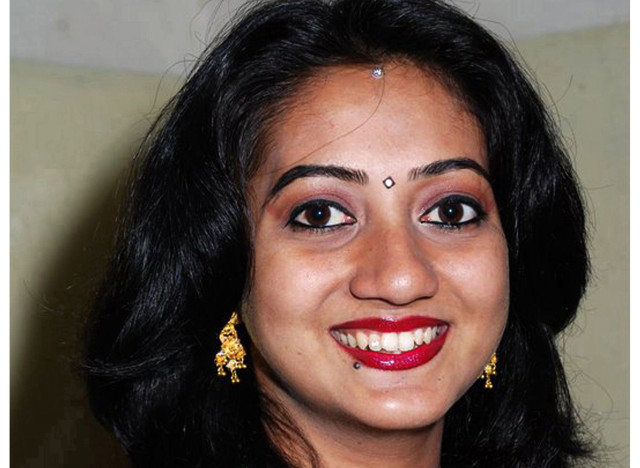 Savita died of septicaemia in hospital after miscarrying her baby
But Enda Kenny would give no indication as to whether he would introduce laws allowing women to have a termination in certain life-threatening circumstances.
"It would be very appropriate that we don't rule anything out here, but there are two reports and investigations going on at the moment," said Mr Kenny.
He said the government would wait until Health Minister James Reilly received the reports from the hospital and HSE inquiries before deciding the best course of action.
"I don't think we should say anything about this until we are in possession of all the facts," he added.
ON THE BLOG: 'We Shouldn't Need Martyrs for Abortion Reform in Ireland'
Savita Halappanavar, a dentist understood to be from India but who had been living in Ireland, was 17 weeks pregnant when she died after suffering a miscarriage and septicaemia.
The woman's husband Praveen Halappanavar, 34, claimed she had complained of being in agonising pain while in Galway University Hospital.
Mr Halappanavar insisted several requests by his late wife for a termination were met with the answer: "This is a Catholic country."
Her husband told the Irish Times that his late wife [a Hindu] responded: "I am neither Irish nor Catholic" but they refused to carry out a medical termination because the foetus's heartbeat was present.
She was forced to spend a further 2½ days "in agony" until the foetal heartbeat stopped, reported the Irish Times.
She died on October 28.
Pro-choice protests outside the Dáil are planned for 6pm this evening while a sister demonstration is planned outside the the Irish embassy in London to support the Irish pro-choice movement.
With feelings running high amongst the Irish community, many are warning against the protests turning violent.
Vigils are also being planned around Ireland in response to the death of Savita.
The Taoiseach also extended his deepest sympathy to Mrs Halappanavar's family, including her husband Praveen, who was with his wife as she suffered agonising pain at the hospital.
"A child has been lost, a mother has died and a husband is bereaved," said Mr Kenny.
"That is a tragedy."
Sinn Fein leader Gerry Adams asked Mr Kenny when he intended to legislate for abortion, while Fianna Fail leader Micheal Martin called for an external inquiry to be carried out by government.
Both opposition TDs were joined by Independent TD Shane Ross in expressing their sadness at Mrs Halappanavar's death.