Two years on, Dannii Minogue is still much missed on 'The X Factor' - the ever-changing hairdos, her honest and on-the-money critiques and her weekly fash-off with Cheryl Cole made her the perfect talent show judge.
But those hoping we may one day see the Aussie back on the judging panel will be disappointed to hear Dannii has ruled out taking back her old seat despite rumours she was to make a return to help restore the show's ratings, which are over two million down on last year and way off the 14m average who tuned in during her last series.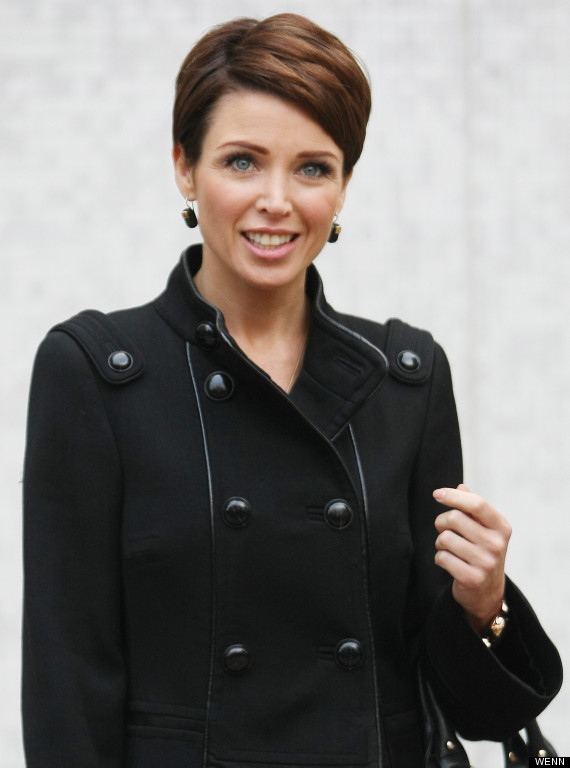 When HuffPost Celeb caught up with her and asked if she'd consider coming back, she laughed: "Do you know, if we could get those ratings back up!"
Dannii - who last appeared on the show in 2010 - went on to add: "But all that pressure on my shoulders? I don't know. I'm enjoying life now.
"I'm kind of 'that was for a few years'. I think a lot changes when you have a baby. You kind of love what you do but put in perspective that everything has it's time and place," she said.
It was rumoured Dannii - who has a two-year-old son Ethan - considered a return earlier this year, just after reports of her relationship with Simon Cowell hit the headlines.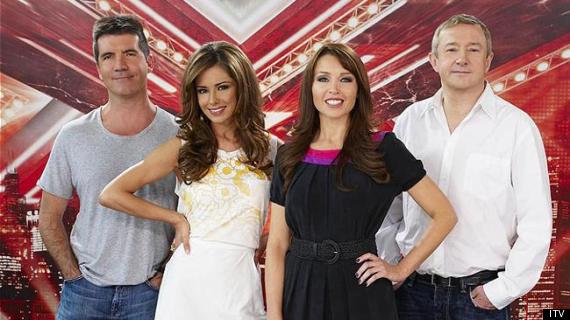 Dannii with Simon Cowell, Cheryl Cole and Louis Walsh on X Factor in 2008
Asked what she thought the producers could do to boost the show's flagging viewing figures, she said: "I don't know, I don't want to advise on that show. But it was amazing to get reaction on Twitter. Even when we were in the Middle East, I had all ex-pats stopping me and going, 'we miss you, come back!'.
She continued: "But it has to evolve and change and they're doing with it what they want to do with it and I'm not a part of that any more."
Although she admitted she hasn't been watching the UK version, she said she did miss certain aspects of being a judge on the talent show.
"It is definitely a buzz when you walk through those doors," she told us. "The crowd and the audience as well as knowing how many people were watching at home was crazy, and the judging panel was crazy, all fiercely committed to what we were doing. It was fun."
Meanwhile, Dannii told us she is a fan of guest judge Mel B who sat on the panel at this year's Manchester auditions, having watched the Spice Girl on the Australian version of the show.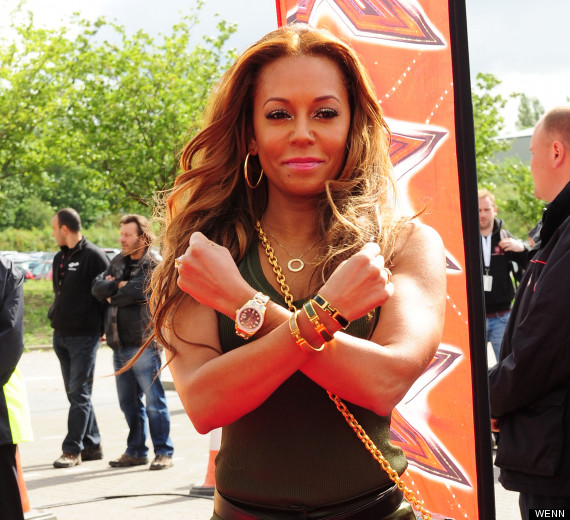 Dannii revealed she is a fan on Mel B on X Factor Australia
"My favourite show on Australia this year has been 'X Factor'," Dannii said: "Mel B is unreal, she rules the roost. She said to me backstage, 'I don't care, I say what I want to say'. And the talent on it just completely shines through."
VOTE IN THE 2012 HUFFPOST CELEB AWARDS
Dannii is currently the face of a2 Milk - a new type of natural milk for those who struggle to digest milk and dairy, having suffered with the problem all her life. The revolutionary product is the 'natural answer' to cases of A1 milk protein intolerance, and is available in Budgens and Morrisons now.
X Factor: The Biggest Losers