The man who accused the actor who voices Sesame Street's Elmo character of having an under-age sexual relationship with him has recanted his story.
Kevin Clash, who provides the voice of the beloved puppet, had been accused of becoming involved with a 16-year-old male seven years ago, when he was aged 45.
The accuser, now 23, has since withdrawn the claims, his lawyer told The New York Times.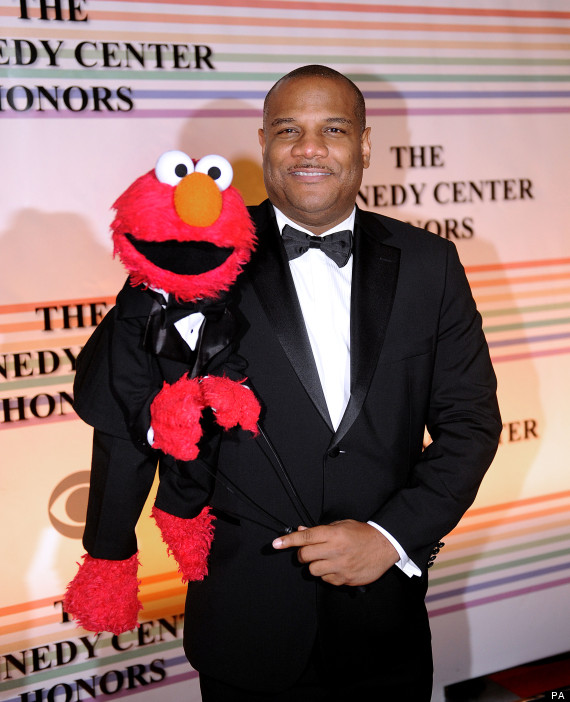 Elmo with actor Kevin Clash
Andreozzi & Associates, the firm which represents the anonymous man said in a statement: "He wants it to be known that his sexual relationship with Mr Clash was an adult consensual relationship.
"He will have no further comment on the matter."
Clash had denied allegations he had under-age sex with the man and insisted the relationship was between "two consenting adults".
In a statement reported by Entertainment Wise on Wednesday, Clash said: "I am relieved that this painful allegation has been put to rest. I will not discuss it further."
On Monday it was reported he had taken leave of absence from Sesame Street.
A statement from Sesame Workshop bosses, obtained by TMZ.com, read: "In June of this year, Sesame Workshop received a communication from a young man who alleged that he had a relationship with Kevin Clash beginning when he was 16-years-old.
"This was a personal relationship, unrelated to the workplace. We took the allegation very seriously and took immediate action...
"Kevin insists that these allegations are false and defamatory and he has taken actions to protect his reputation. We have granted him a leave of absence to do so... Elmo is bigger than any one person and will continue to be an integral part of Sesame Street to engage, educate and inspire children around the world."
Clash told the website: "I had a relationship with (the accuser). It was between two consenting adults and I am deeply saddened that he is trying to make it into something it was not."