Manchester United's gross debt has been reduced to £359.7million after the club's owners, the Glazer family, 'retired' a £62.6million-worth of bonds during the first financial quarter.
A 32.4% increase in sponsorship revenues, bolstered by their shirt sponsorship deal with Chevrolet, have contributed to commercial revenues rising by 24% to £43million and an overall profit of £20.5million.
United estimate overall income will reach £350million and £360million over the entire financial year to June 30, 2013.
In the last quarter alone, United entered into 10 sponsorship arrangements, including that incredible £357million deal with General Motors for the Chevrolet logo to be worn on their shirts for seven seasons from 2014.
That astronomical sum prompted United to buy-out their present four-year £40m deal with DHL for United's training kit, which will now come to an end at the season's finale.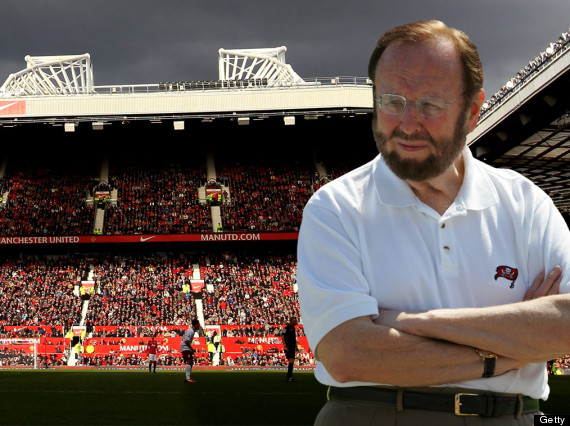 Malcolm Glazer has never visited Old Trafford
"Manchester United had a record first quarter driven by our commercial operation, which continues to experience extremely strong global revenue growth in new media & mobile, retail merchandising & sponsorship," said United executive vice-chairman Ed Woodward.
Sir Alex Ferguson's side currently top the Premier League and have won their Champions League group with two games to spare. Their qualification through to the knockout stage ensures further rises in revenue will be anticipated after the club were eliminated at the group stage last year.
United confirmed the 'exceptional item' of £3.1million related to professional advisor fees in connection with the IPO, which will enrage those supporters critical of the Glazer family, who saddled the club with over £700m worth of debt when they completed their takeover in 2005.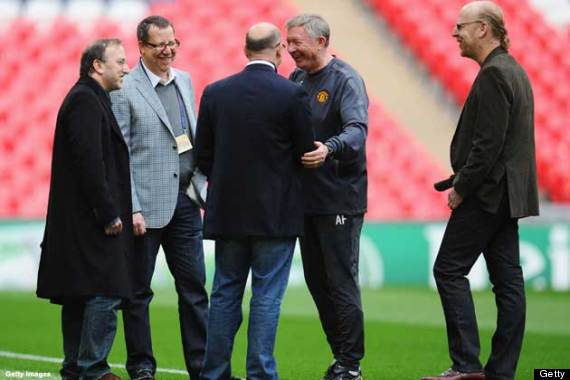 Ferguson has been criticised for welcoming the Glazers
The Reds' broadcast revenues have dipped substantially by 37.4%, although most of this is being put down to the fact the Red Devils played only one home Champions League game during the period concerned compared to two 12 months ago.
United also pocketed around £2million as a result of Old Trafford being an Olympic venue, which aided the 13.3% rise in matchday revenue to £19.6million.