One elegantly dressed madly typing on loud keys, another elegant dressed lady standing in the doorway proffering an escape to Morocco, and their star presenter gone AWOL in a smokey bar... until he walks in, hat at a jaunty angle, Yes, 'The Hour' is back for its second series, and it's like it's never been away.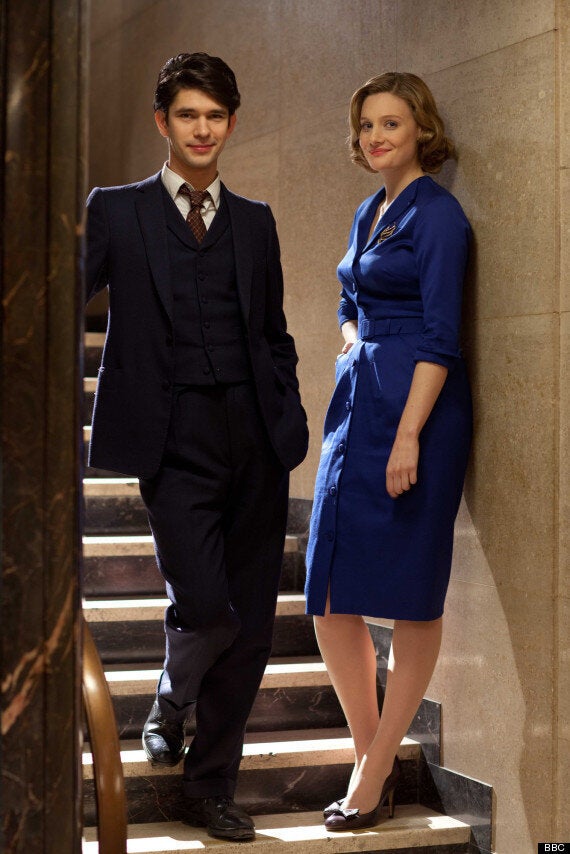 Except... and it pains me to say it... it was all a bit slow, without the central love triangle of Bel (Romola Garai), Hector (Dominic West) and Freddie (Ben Whishaw) that formed the backbone to the delightful first series.
Instead, Hector spent his downtime succumbing to the charms of smoking - and I mean smokin' - Kiki De Lane, whose name surely precludes the need for physical description - Bel made herself the late 1950s equivalent of a solitary pot noodle, and Freddie... was nowhere to be seen, an absence felt by Bel and viewers alike.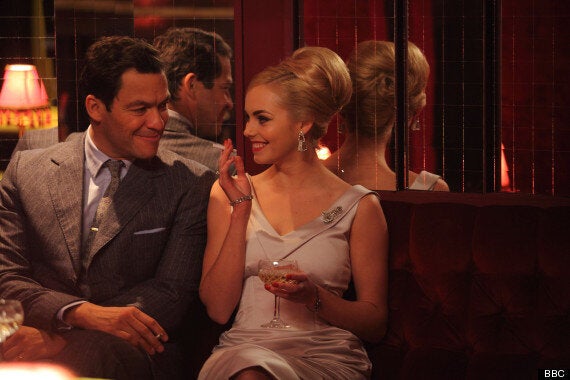 Instead, we had Peter Capaldi in stern bespectacled form as Mr Brown, the new Head of News. So far, he seems to be Malcolm Tucker's brooding quiet brother, with the same venom but all kept completely under control - for now. Am I the only one quietly crossing fingers that there'll be a mini Malcolm moment in the not too distant? Or the beating drums of romance with his foreign news chief Lix (Anna Chancellor).
As it was, he contented himself with bringing back Freddie and with him, three bombshells. First, the beard (subtext, he's all man now, people). Secondly, put Freddie in the co-hosting chair, bound to send Hector's feathers flying. And third, just as Bel had stirred herself sufficiently to say hello (and I mean that in a Neil Diamond/Lionel Richie way) - he introduced... his new, glamorous!, French!! wife, Camille.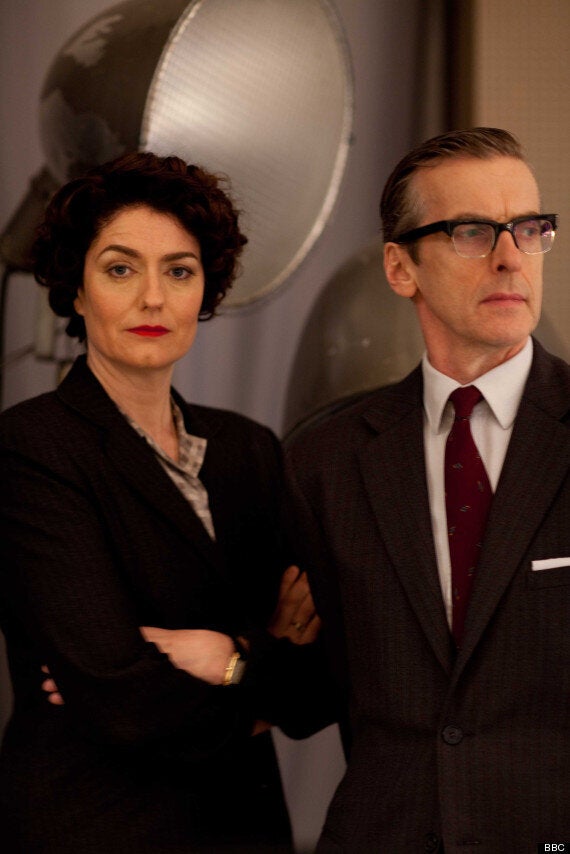 So, after a slow debut, things suddenly got interesting, even if there was a bit of big screen/small screen overlap confusion when Whishaw, also Q in 'Skyfall', continued to call Bel 'Miss Moneypenny'.