A drawing by Italian painter Raphael estimated to be worth up to £15 million is to be sold at auction.
The Duke of Devonshire is selling the black chalk drawing, called Head Of A Young Apostle, which is currently part of a collection at Chatsworth House in Derbyshire.
It is estimated to be worth between £10 million and £15 million and has been hung in the stately home since the 1700s.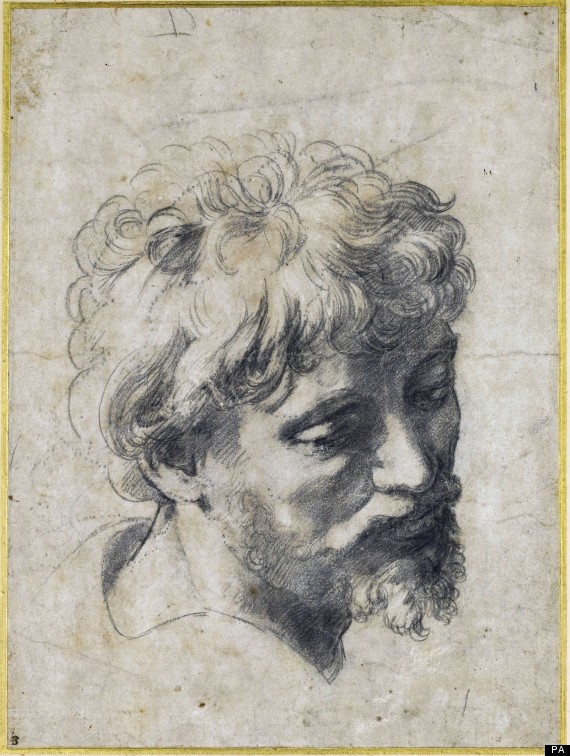 Head Of A Young Apostle
The work, known as an auxiliary cartoon, was a preparation drawing for a figure in Raphael's Transfiguration.
Transfiguration, which can be seen in the Vatican Museum in Rome, is considered to be one of the most important Renaissance paintings.
Speaking of the sale, the Duke of Devonshire said: "We are very fortunate that the Devonshire Collection has such extraordinary depth in so many areas. The sale of these works which our family has long cared for will now benefit the long-term future of Chatsworth and its collections."
Raphael's Head Of A Young Apostle will go under the hammer in Sotheby's Evening Sale of Old Master Paintings and Drawings in London on 5 December.
Cristiana Romalli, senior director in the Department of Old Master Drawings, said: "This very moving study is a paramount example of Raphael's draughtsmanship - and shows exactly why he is revered as very possibly the greatest master of drawing who has ever lived.
"The sheer beauty of this work is utterly breath-taking - and the way in which it allows us to join Raphael as he created his last great masterpiece is hugely exciting."
Gregory Rubinstein, worldwide head of Old Master Drawings at Sotheby's, added: "It is one of the greatest privileges of my career to be handling the sale of a drawing of such extraordinary importance - and of such incredible power and beauty too. These rare moments, over the centuries, define the history of the drawings market."