James Bond, a commander in the Royal Navy, found himself addressing members of a rival service during a visit to Camp Bastion over the weekend.
Actor Daniel Craig made the surprise appearance in front of 800 members of the British Army in Afghanistan before a screening of Skyfall, the 23rd Bond film, on Sunday.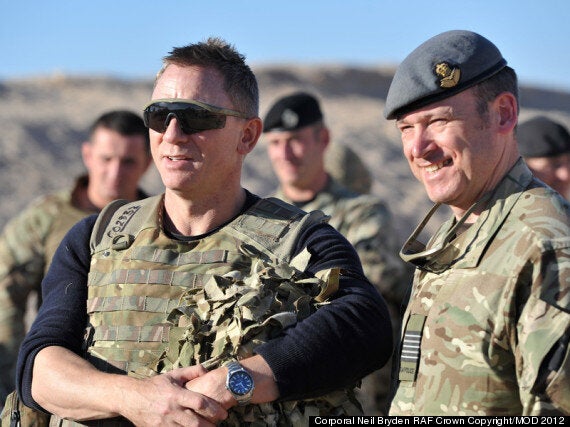 Is Craig showing off his Omega a bit too much?
The star then toured the camp, meeting British troops before viewing training regimes undertaken by the soldiers before they are deployed to forward operating bases in the region.
Speaking to the BBC, Warrant Officer Rob Ingham, who was tasked with driving Craig around the camp (not in an Aston Martin), said:
Craig is by no means the first celebrity to visit the troops during the decade-long conflict.
In 2011, singer Cheryl Cole took part in a demonstration by 42 Commando Royal Marines conducting a compound clearance followed by a casualty evacuation via a Chinook helicopter in the camp.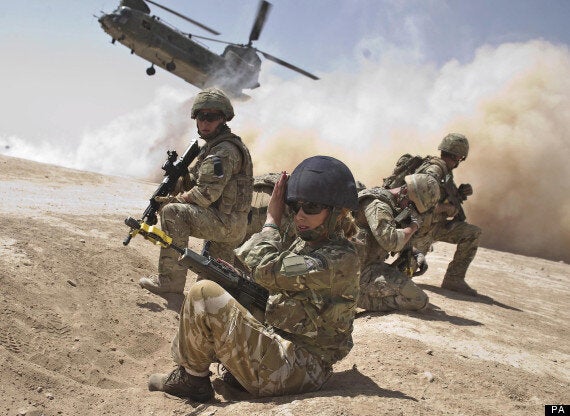 Chezza take part in an exercise during a visit in 2011
Welsh soprano Katherine Jenkins and former Spice girl Geri Halliwell have also met with British troops, in Iraq (Jenkins) and Oman (Halliwell).
US troops also benefit from the occasional morale boost of a high-profile visitor.
In 2008, actress Scarlett Johansson visited Marines of the 11th Marine Expeditionary Unit in the United Service Organizations building at Camp Buehring, Kuwait.