David Cameron's latest political signing, Lynton Crosby, has been accused of calling Boris Johnson's aides "fuckwits".
Crosby, was hired by Cameron as his 2015 election guru, after he helped mastermind two election wins for Johnson in London.
A new book, Victory in London, by the mayor's former political director Alex Crowley, says that Crosby would regularly launch into obscenity-riddled tirades whilst working for Johnson, reports the Evening Standard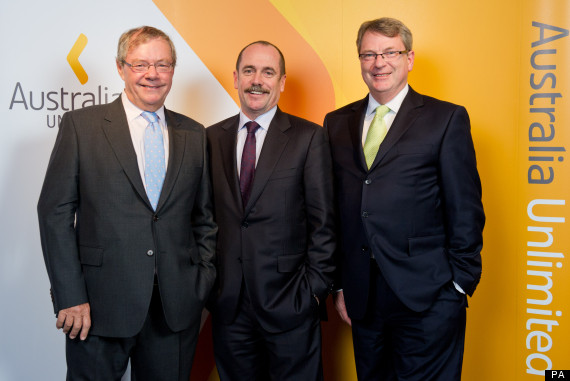 The claims against Crosby, right, are made in a new book
Speaking about the rift between Crosby's campaign team and the mayor's aides Crosby said: ""Mate, there's a lot of fuckwits in the world, but you can't go round telling them they're fuckwits."
The revelation comes after The Mail on Sunday quoted a source suggesting the Australian strategist had told Johnson, during the mayoral election campaign, to concentrate on traditional Tory voters instead of "fucking Muslims".
Ian Birrell, a former speechwriter for Cameron, has said that Crosby is a "disastrous signing" for the Tories.
Writing in the Independent, Birrell questions whether the appointment of Crosby is a "regressive step".
He says: "For it is a step back into the nasty party past, a major setback for the modernisers trying to turn the Tories into a more powerful and positive electoral force in tune with a changing nation."