Paul Scholes turned 38 years young on Friday, but the Manchester United midfielder's relish for a tackle hasn't been sated as he ploughed into both Wayne Rooney and Robin van Persie in training on Monday.
Surprisingly, just one of Scholes' nine dismissals has been a straight red via one of his infamous tackles, when he was sent off in the 2011 FA Cup semi-final against Manchester City.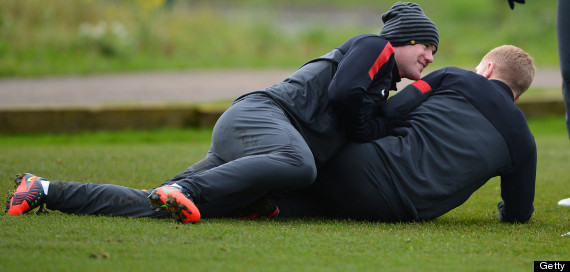 Scholes ploughs into Rooney
His latest challenge on Rooney evokes memories of when he sidelined the striker for a month in October 2010 a day after United confirmed Rooney had handed in a transfer request.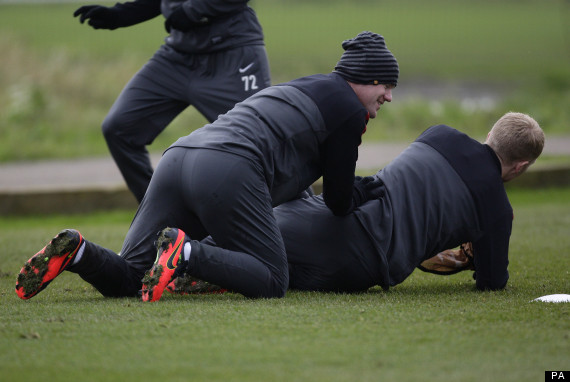 Rooney smirks at Scholes
Scholes didn't hold back on roughing up Robin van Persie either, who saw the funny said of his team-mate's overzealousness.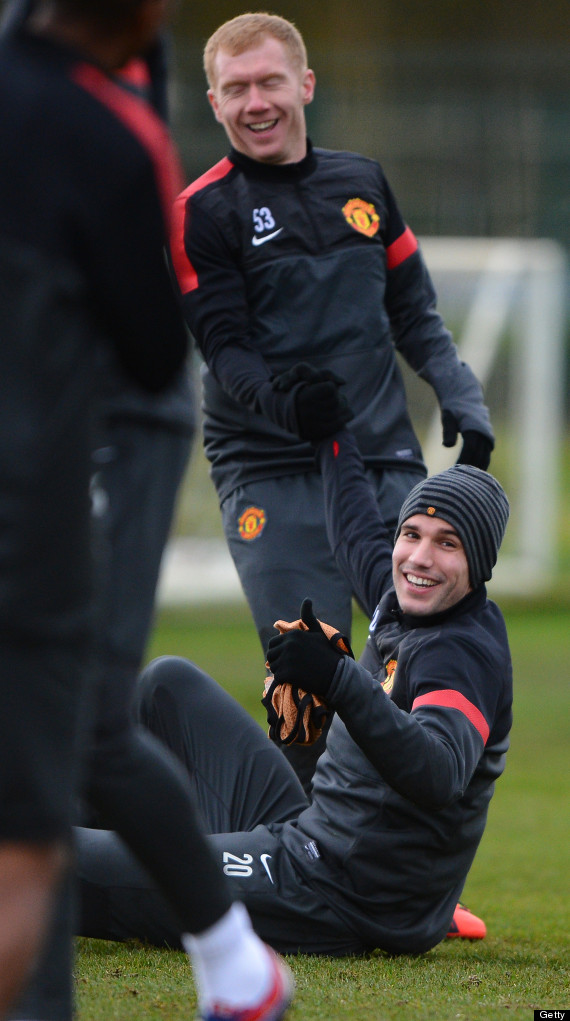 Van Persie best get used to those 'mis-timed challenges'
The Dutchman was however offered a helping hand by Scholes as well as fellow Dutchman Alexander Büttner.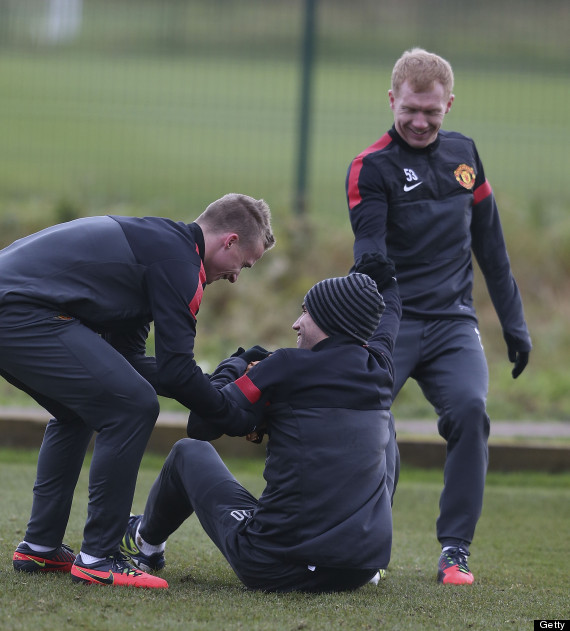 Büttner lends Van Persie a hand along with Scholes
United are preparing for their penultimate Champions League group match away to Galatasaray on Tuesday. Their progression to the round-of-16 knockout stage is already assured as group winners following four wins out of four.