How appropriate that as Rihanna stands accused of holding 'captive' 150 journalists and fans as they tour round the world with her (more on that here), that she should dress as a prisoner to turn on Westfield Stratford's Christmas lights.
The singer went for some jailhouse rock chic as she lit up the shopping centre in the east end of London.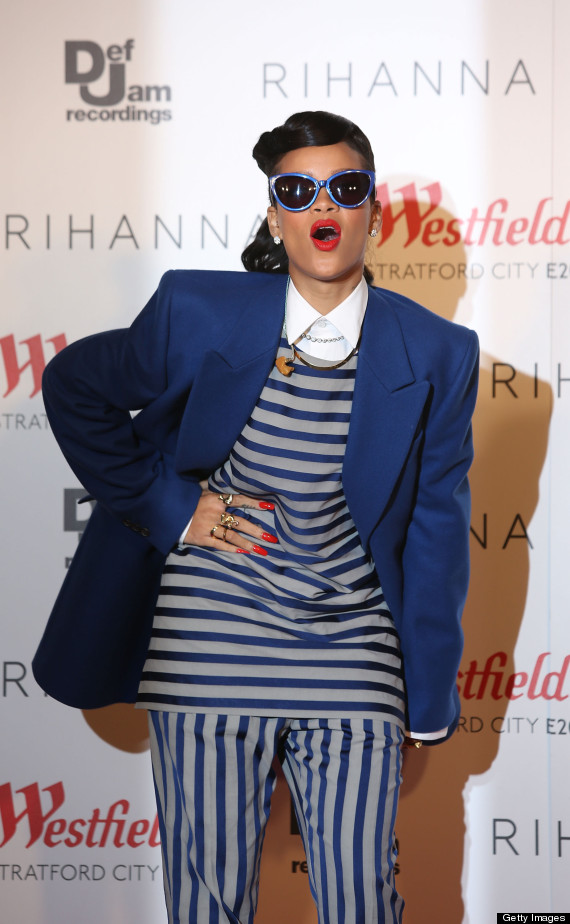 But 20,000 fans were left feeling as blue as RiRi's get up as they were forced to wait out in the cold for over an hour for the megastar.
When she eventually did turn up, RiRi - who was reportedly paid £500,000 for the appearance - was all smiles as she pressed the festive button and blasted out a couple of her hits.
Rihanna turns on Westfield Stratford's Christmas lights
HUFFPOST UK CELEB ON FACEBOOK | FOLLOW US ON TWITTER
Rihanna then hot footed over to Kentish Town's HMV Forum to perform as part of her 777 Tour, where Kylie Minogue and Stella McCartney were among those who turned up to see her.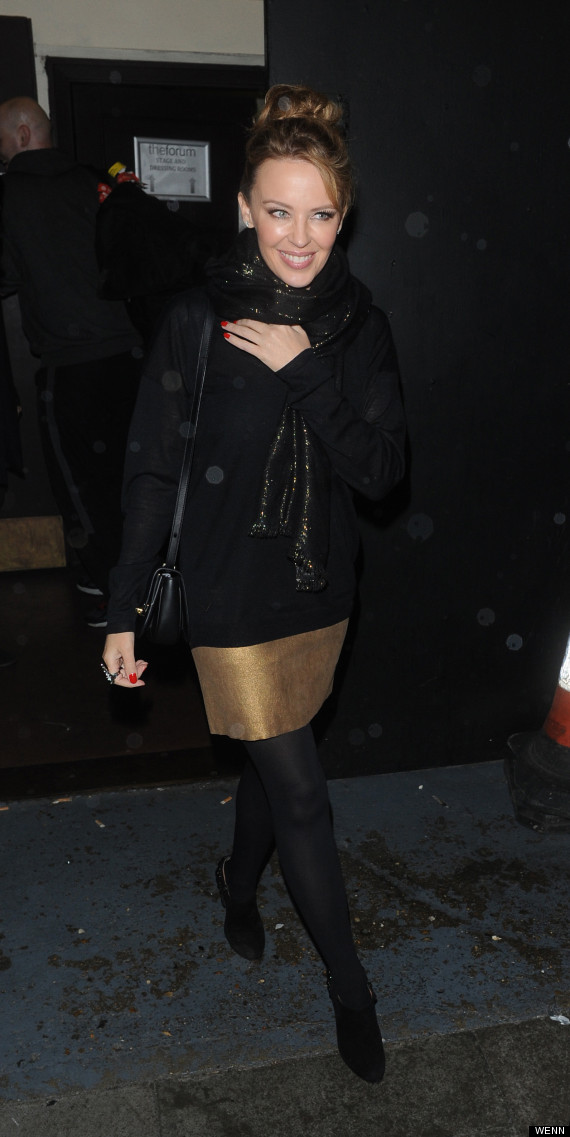 The 'Diamonds' singer is currently jetting across seven different countries in seven days to put on gigs in celebration of her seventh album 'Unapologetic', finishing the tour in New York tonight.
WIN SIGNED COPIES OF TULISA'S AUTOBIOGRAPHY
Rihanna turns on Westfield Stratford's Christmas lights
href="http://www.huffingtonpost.co.uk/2012/11/06/huffpost-celeb-awards-201_n_2082275.html" target="_hplink">VOTE IN THE 2012 HUFFPOST CELEB AWARDS