Despite the dismal economic climate, the sex toy industry is booming.
Erotic products for women alone boast an estimated global retail value of £1.3m, with peaks around Christmas and Valentine's day, according to market analyst company The Hewson Group.
So far, so liberated. But do products such as Rampant Rabbits (for women) and porn star vaginas replicas (for men) necessarily indicate the growth of a more liberated, progressive sexual culture?
According to Cindy Gallop, founder of MakeLoveNotPorn, the underlying messages of many sex toy descriptions can be incredibly problematic for modern men and women.
She told HuffPost UK Lifestyle: "The language of sex toys and pornography splits and divides the sexes."
Take a quick look at almost any sex toy website, and you'll see a marked contrast in how products are marketed to men and women.
While it's clear the marketplace is changing, with modern websites such as Lovehoney.co.uk redefining how we describe sex toys, the fact remains that many sites promote retrograde notions of how men and women should behave in the bedroom.
In the most extreme cases, products for men sound like they've come straight out of a tacky porn film, while those aimed at women appear to have been manufactured by Care Bears.
According to sex toy website Bondara, the best selling products for women are from the 'rabbit' range -- vibrators shrouded in cute furry animal imagery that are likely to come in pink or purple. With glitter.
Here is a selection of some typical sex toys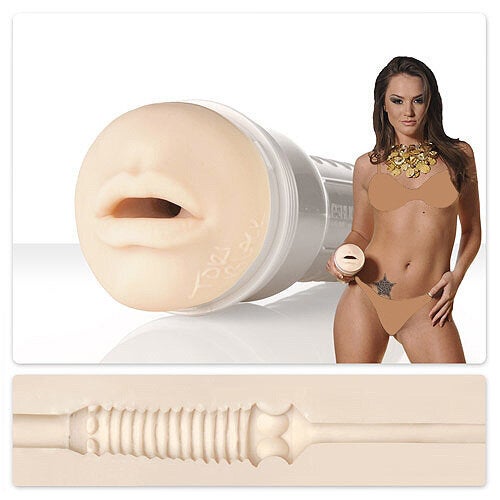 The Gendered Language Of Sex Toys
According to Cindy Gallop, the language of many male products derives directly from the porn industry: an environment that's not only geared towards men, but can form the basis of their sexual expectations.
The "mildly euphemistic" language of female products, Cindy adds, stems from social convention. Women are often still embarrassed or ashamed to admit to masturbation.
Sex toy retailer Bondara told HuffPost UK Lifestyle that their decision to use such divergent descriptions is deliberate because products "do not translate the same way with men and women".
However, this approach does not find favour with modern feminists, such as Laura Bates, founder of the Everyday Sexism project. She believes gendered advertising is "outdated" and "harmful".
Equally, Scott Lukas, a professor of anthropology & sociology at Lake Tahoe Community College, and the brains behind the US-based academic resource GenderAds.com, agrees that the commodification of sex is not straighforward.
"The sex toys are not the problem; the problem is the meanings that corporate marketing firms and the sex industry attributes to them and whether or not we let the storytellers of consumerism come to bed with us."
According to Cindy Gallop, neither sex gets off easy, as current product branding can be off-putting to both sexes.
"The language and the way sex dolls are marketed currently, means that if I was dating a guy and I found out he had a sex doll, I would cringe. It would make me feel differently about the guy and put me off. But if the product was described in a way that showed his appreciation of women, I would be more likely to understand."
She adds that hyper-sexual language on the packaging can make sex toys seem intimidating to both parties.
"Men often feel threatened if a woman whips out a vibrator during sex. But if the product showed how it would benefit women sexually, a man would understand and want to use the product with his partner.
"Perhaps, if products explained how you could feel, rather than what role you should play in a relationship, this would help everyone in society have better sex."
Related