The 125th anniversary of the first appearance of the literary detective Sherlock Holmes has been heralded by Stephen Fry as a first edition copy of A Study in Scarlet goes on display.
Sir Arthur Conan Doyle created the detective in 1887 while living in Southsea, Portsmouth, where he was working as a GP.
The author lived at 1 Bush Villas where he turned to writing to earn a living because of a lack of patients as he set up his own surgery.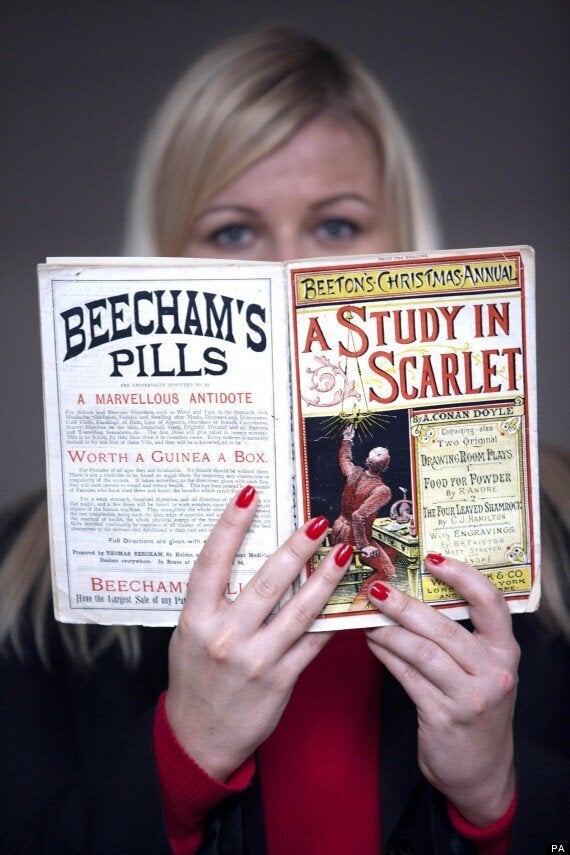 A first edition copy of A Study in Scarlet
The first appearance of Holmes was in A Study in Scarlet which was featured in the Beeton's 1887 Christmas Annual.
Only a few first edition copies of the annual still exist and Portsmouth's copy will go on display this weekend at the City Museum.
The rare item is part of the world's largest private collection of Conan Doyle books and memorabilia which was donated to the Hampshire city by collector and writer Richard Lancelyn Green.
Stephen Fry, TV personality and patron of the Arthur Conan Doyle Collection Lancelyn Green Bequest, said "One hundred and twenty five years of the world's most recognisable, enduring and influential detective. A century and a quarter of Sherlock Holmes.
"When Doctor John Watson, having been invalided out of the war in Afghanistan, found himself drifting towards Piccadilly Circus in London 'that great cesspool into which all the idlers and loungers of the Empire are irresistibly drained' he little knew that a chance encounter with an old army friend in the Criterion Bar would lead him to the great meeting with one he would later describe as 'the best and wisest man whom I have ever known'.
"Holmes is imperishable. Sometimes his reality, manners, traits, habits, turns of phrase, style of dress, his violin, cocaine, tobacco, deerstalker and magnifying glass obscure the achievements of Sir Arthur Conan Doyle, a man quite as remarkable as his best known creation.
"It is Conan Doyle we honour, thank and remember. The collection of his papers in Portsmouth is a fabulous treasure that Sherlockians, admirers of Doyle's writing and those curious to find out more are grateful to know exists.
"It is carefully and professionally curated in the town for whose football club he once played in goal.
"So raise a glass to the greatness of Doyle and the eternal glory of Sherlock Holmes, ushered into this world 125 years ago."
The Lancelyn Green collection features more than 55,000 items, including first editions of all Conan Doyle's novels and items from the collector's faithful recreation of 221b Baker Street, the London address of Holmes.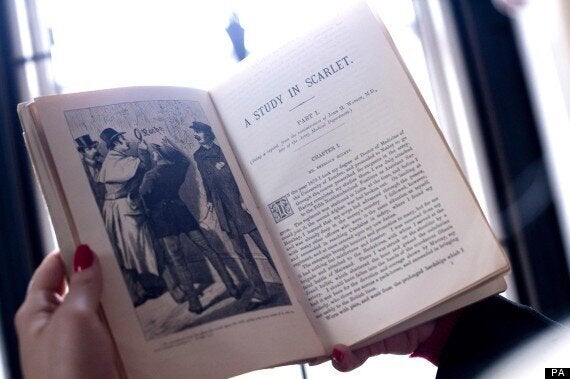 The collection, which is estimated to be worth more than £3 million, was given to the city after Mr Lancelyn Green died in 2004.
Born in 1953, he began amassing memorabilia before he was even 10 years old and went on to be a leading scholar on Conan Doyle.
His brother, Scirard Lancelyn Green, said: "By coincidence the 125th anniversary of the first appearance of Sherlock Holmes is also the 50th anniversary of the start of Richard's lifelong passion for collecting, which dominated the remaining 42 years of his life.
"The Lancelyn Green family are delighted with the dedication of the team at Portsmouth who have done so much to promote the collection and make it accessible in so many ways.
"It is the largest Doyle collection ever to have been privately collected, and now that it is curated by the city of Portsmouth is probably the world's most important one.
"Richard would be proud to know how well it is being looked after."
Due to its fragile condition, A Study in Scarlet is not on permanent display but will feature in the exhibition along with other items from the collection as well as activities based on Holmes' first outing.
Stephen Baily, Portsmouth City Council's head of culture said: "When Conan Doyle first started writing Sherlock Holmes' adventures 125 years ago, he could never have realised he'd created a global icon.
"Through books, films and now the latest television series, Conan Doyle's famous detective still endures and also fascinates new audiences.
"We're incredibly proud and honoured to have Richard Lancelyn Green's bequest and encourage residents and visitors to come and see for themselves what treasures are in the collection."
Elsewhere this week in Culture...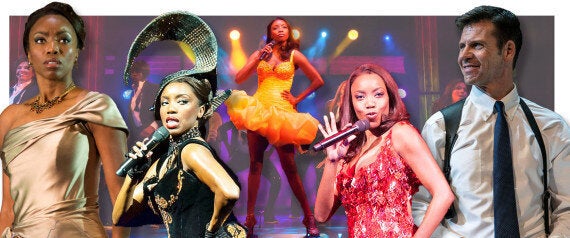 The Week In Culture