An elderly Scottish couple were "shocked" to find a yellow and black python wrapped around the seat of their toilet.
It is believed the rogue snake made its way in through a hole in the wall of the bathroom, reports the BBC.
The Scottish SPCA arrived to find the reptile firmly wrapped around the toilet seat.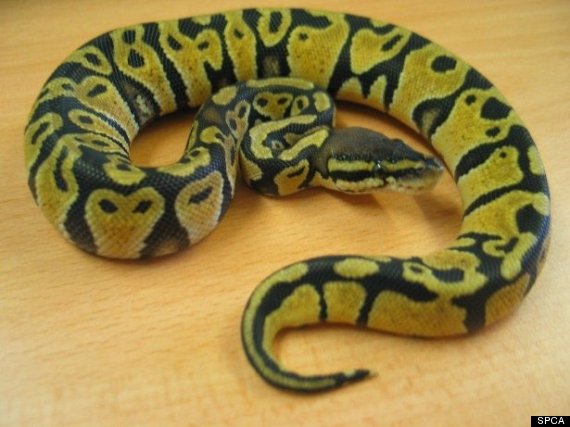 Workers at Glasgow's Animal Rescue and Rehoming Centre have named her Lulu
Ch Insp Fiona Henderson said in a statement: "The lady who found her got quite a fright, but did the right thing by containing the snake in the room and calling us for help.
"Pythons are generally known for their placid nature and relatively small size, so although they can look a bit scary, they aren't dangerous."
"We're keen to reunite Lulu with her owner, who probably lives close by, said Henderson.
"She's in good body condition and well fed, so we're sure someone is missing her."
Anyone who recognises Lulu is asked to contact the Scottish SPCA on 03000 999 999.