For most people, Christmas is a time of celebration, family and joy.
But for a few lonely unfortunates, the holidays are a more difficult experience, filled with recrimination and solitude.
Well now at least they can get a good Christmas meal - albeit via the gadget that we think is now officially the most upsetting in history.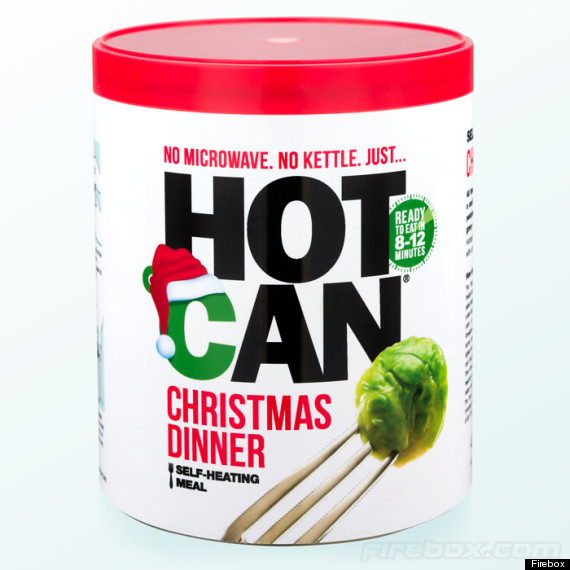 Christmas Dinner In A Can is a self-heating Yuletide meal, which heats itself via a safe exothermic reaction, after about 12 minutes.
Inside there nestles a "hot and steamy" turkey casserole, which the makers admit "won't be awarding any Michelin Stars" but are "up there with your respectable ready meals". Er. Yum.
The meal is just £5.99 per can from Firebox. But let us just say, if you're thinking about buying one. just come over to ours for dinner instead. It doesn't matter who you are, or how late you arrive - the alternative is just too upsetting.
(Hat-tipShortlist)