One of Britain's biggest families added to their horde this month when mum Sue Radford gave birth to her 16th child - and she says she wants another.
Sue, aged 37, who runs a bakery in Lancashire with her incredibly potent husband Noel, has already borne Chris, Sophie, Chloe, Jack, Daniel, Luke, Millie, Katie, James, Ellie, Aimee, Josh, Max, Tilly May, Oscar - and now Casper - in just 23 years, a solid hit rate of one every 17 months.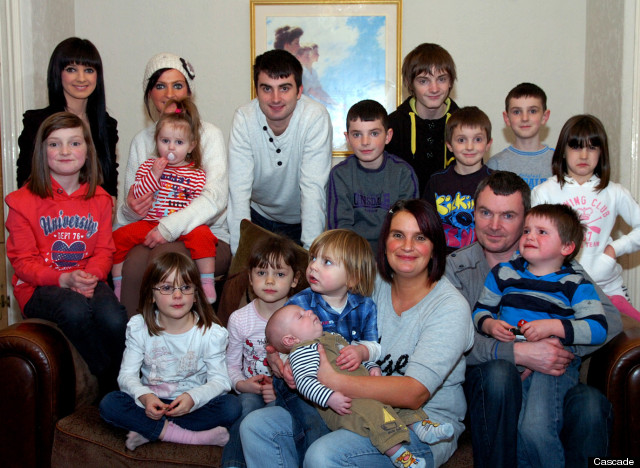 The family lives in a nine-bed converted care home, and spends a massive £250 a week on food, with an average daily shop including three loaves of bread, 18 pints of milk and 15lbs of potatoes.
The family even has its own minibus to take the kids to school.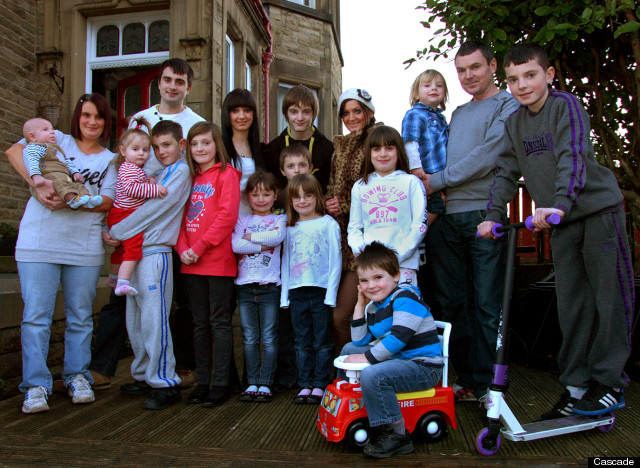 The Radford family, pictured last year
Despite having just popped out Casper last month, Sue told the Sun: "I want more".
"He's settled in like a dream," she said of the new addition. "I get very emotional when I see the children together. I know people stare. Some think they won't get the attention they need. They don't realise how dedicated we are. And maybe we'll be lucky enough to have more."
The family needs an industrial washing machine to get by
Sue first fell pregnant with their eldest son Christopher when she was still at school but was determind to keep him as both she and Noel, also 37, were given up for adoption at birth.
For those keeping score at home, the Radfords also have their first grandchild through their eldest daughter, Sophie, meaning the Radfords can now field a full football squad - with seven substitutes.