Jailed SAS sniper, Sgt Danny Nightingale, has spoken of his disbelief at being imprisoned in a heart-breaking letter to his wife and two daughters.
In the letter, published in full by the Daily Telegraph, he tells his wife, Sally, that he is "struggling to come to terms with everything that's happened".
Despite this he is "humbled by the support we have had since you made the decision to make the public aware of the case".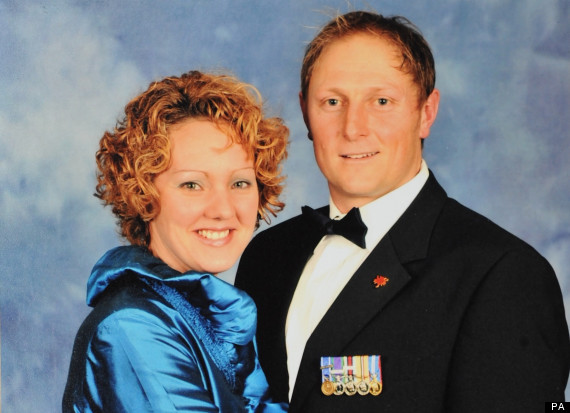 Nightingale will appeal against his 18-month sentence at a hearing in London on 29 November
He adds: "I never expected to be locked away by the country I've dedicated my life to serving.
"I am still proud of my service for the country despite being in here. The public support makes me proud to have served them."
Sally Nightingale has campaigned relentlessly for his release and the case has gained backing from the SAS as well as Andy McNab and Chris Ryan.
Nightingale, was sentenced to 18 months at the Military Corrective Training Centre in Colchester for possessing an illegal pistol and ammunition.
Sally has described how he has become "gaunt" and is "struggling with being locked up for 16 hours a day".
The gun was a gift from Iraqi soldiers that he helped to train. Nightingale insists that he knew nothing about the weapon, which was packed and returned to him by colleagues after he had to leave Iraq in a hurry for the funeral of two friends killed in action.