Sir Peter Jackson has revealed the time pressures of completing work on 'The Hobbit: An Unexpected Journey' - days before the film's world premiere in New Zealand.
Stars including Martin Freeman, Evangeline Lilly and Richard Armitage are expected to walk the red carpet for the premiere of the first part of the eagerly awaited 'Lord Of The Rings' prequel in Wellington on 28 November.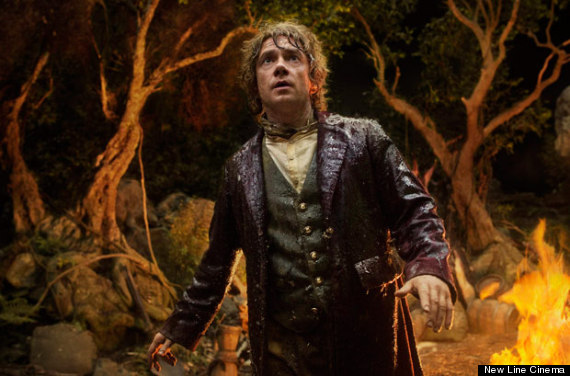 Martin Freeman stars as Bilbo Baggins in the title role of 'The Hobbit'
In a 14-minute video blog on his Facebook page, the director admitted: "It's due to be finished literally two days before the premiere - hopefully. Everyone's working around the clock to get the film finished."
The video featured post-production staff describing their work on special effects, goblins, trolls, the soundtrack and even dwarf beards.
In a tongue-in-cheek conclusion, Peter added: "The premiere is very, very close but fortunately people are staying calm, they are staying incredibly disciplined, focusing on their work. We are blessed to have such a sane, sensible team."
The Hobbit: An Unexpected Journey will have its UK royal premiere with the Duke and Duchess of Cambridge attending on 12 December, before its release on 13 December.
'The Hobbit: An Unexpected Journey' Stills