Is it a nuclear Holocaust? An imminent natural disaster? Or could it be the arrival of a mega Hollywood superstar which necessitated the desertion of one of London's busiest tourist attractions?
Trafalgar Square was closed off as Tom Cruise flew in by helicopter for scenes in his new movie, All You Need Is Kill, shutting off the square to thousands of tourists for four hours.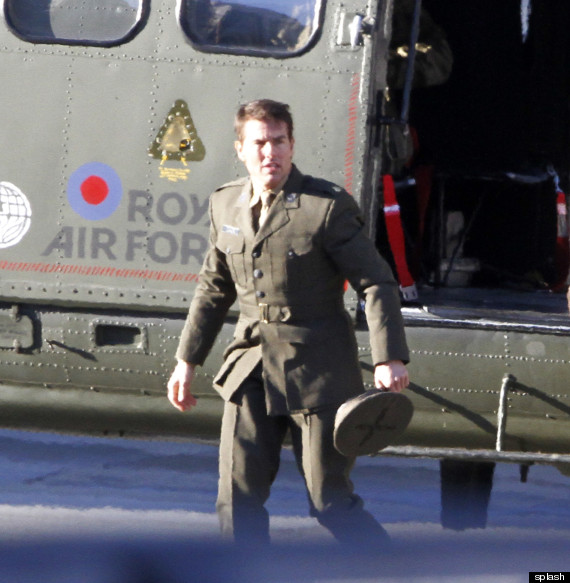 Tom Cruise arrives in Trafalgar Square
Arranged via Westminster Council, the Greater London Authority and the Mayor's office, multi-millionaire movie producers paid not one penny to use the central London site.
It meant businesses closed and all traffic and public transport was diverted on The Strand, Whitehall and Northumberland, as well as the Square itself.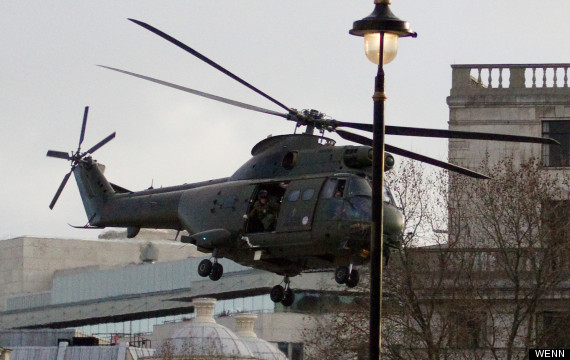 A helicopter lands in Trafalgar Square
Producer Erwin Stoff, who has worked on blockbusters such as The Matrix and I Am Legend, told the Evening Standard: "This was a really significant feat, it has been a huge undertaking.
"We have had tremendous co-operation from the council and the Mayor's office. London is a very film-friendly city."
All You Need is Kill, which also stars Emily Blunt, is set to be released in 2014. It is based on a Hiroshi Sakurazaka novel, where Cruise, as Lt Col Bill Cage, must repeatedly fight swarths of aliens, after becoming trapped in a Groundhog Day-style time loop.
Westminister is believed to be the most filmed borough in Europe. In 2011 the Skyfall production crew filmed along Whitehall, round the Houses of Parliament and in Charing Cross station - which stood in for Temple Station in the new James Bond flick.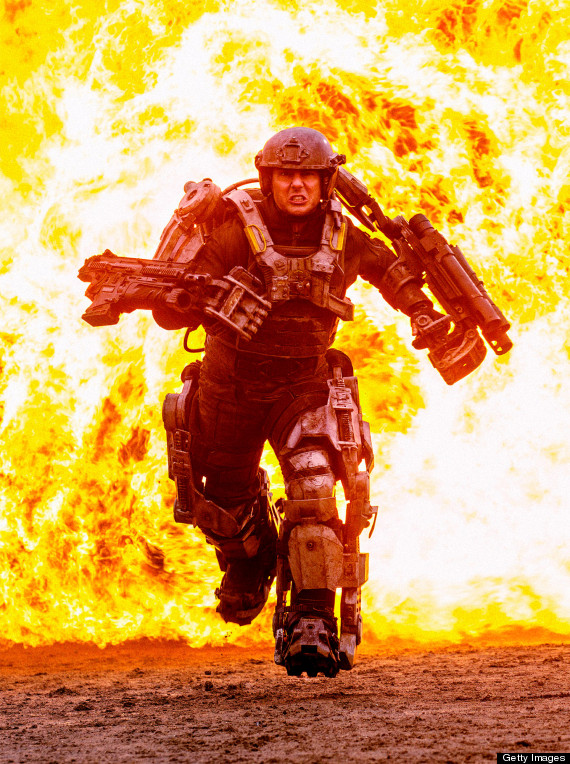 Film still of All You Need Is Kill
The station closed in the late afternoon and the shoot lasted until 5.30am, meaning movie fans were unlikely to catch a glimpse of Daniel Craig on the District Line, unlike the lucky crowds round Trafalgar Square this weekend.
London underground geeks noticed that in the film, Bond gets on at Temple station and gets off at Westminster, but Embankment, the station in-between these two stops on the District line, is nowhere to be seen.