Stars and fans of 'Coronation Street' have turned out to say an emotional goodbye to Bill Tarmey at his funeral.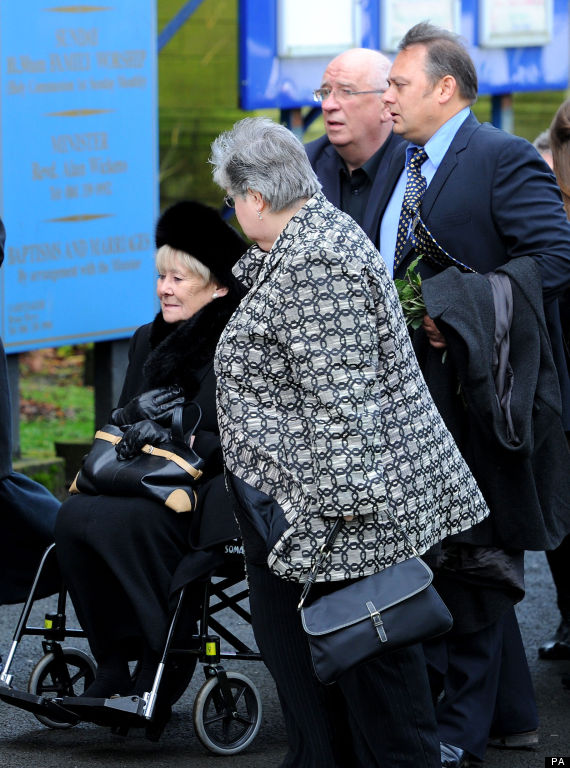 Liz Dawn attends the funeral of Bill Tarmey, who played her long-suffering husband Jack Duckworth for more than three decades
Bill, who played the soap's Jack Duckworth for three decades, won the affection of millions of TV viewers as a lovable, pigeon-fancying rogue - with his trademark glasses held together with sticky tape.
The actor, who became one of TV's most recognisable faces as the long-suffering husband of Liz Dawn's nagging, battle-axe wife Vera, died aged 71, while on holiday in Tenerife on 9 November.
The former builder dreamed of becoming a singing star and was eeking out a living as a crooner in working men's clubs before joining 'Coronation Street' in 1977 as an extra to supplement his earnings.
Bill landed the role of Jack Duckworth two years later and, despite his modesty about his acting ability, a Street legend was born, who stayed with the show for another 31 years.
His on-screen partnership with sharp-tongued wife Vera gave the show some of its most funny and memorable moments and the pair became centre-stage to the soap's popularity.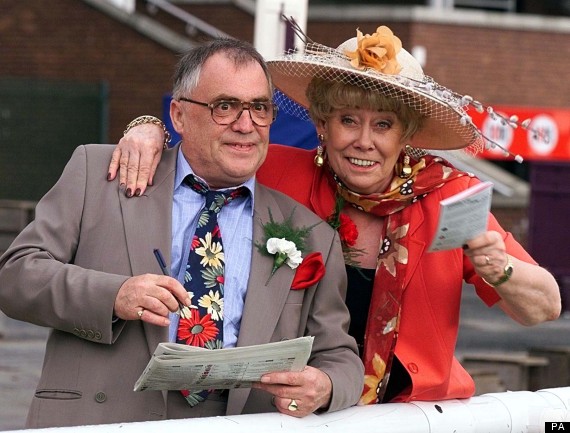 Jack and Vera Duckworth (Bill Tarmey and Elizabeth Dawn) made one of Coronation Street's most popular couples
His funeral is taking place in his home town of Ashton-under-Lyne, on the outskirts of east Manchester, where he grew up in humble circumstances after his father was killed in the Second World War.
Bill married his childhood sweetheart Alison - to whom he remained married for 50 years - and they had two children.
A heavy smoker, he underwent a quadruple heart bypass in 1986, and then another bypass operation in June 2002, but he long refused to give up smoking.
Jack Duckworth went on to be written out of the 'Street' in 2010, a year after he had originally considered leaving, but Bill Tarmey was persuaded to hang on a little longer with the aim of continuing until the show's 50th anniversary.
In pictures: Remembering the Street legend...