More details about Gabriel Aubry and Olivier Martinez's Thanksgiving brawl have emerged after Gabriel won a restraining order against Halle Berry's fiancé.
Documentation filed by his lawyer Shawn Holley to obtain the order, shows images of the star battered and bruised with a black eye following the fight over the on-going custody battle with Halle over their daughter Nahla.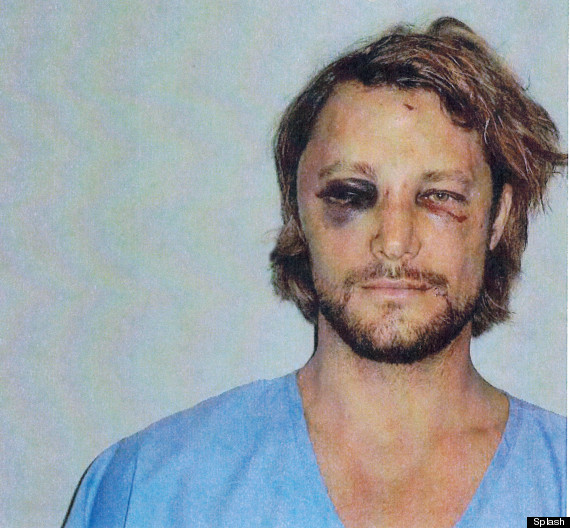 According to TMZ the declaration also reports a different story to those that surfaced immediately after the fight last week.
Gabriel claims that the day before Thanksgiving, he took his and Halle's daughter to her school play when the actress turned up with Olivier.
He then reportedly whispered in Gabriel's ear: "I wish I could beat the s**t out of you right now. You're lucky we're in a school right now. We're going to take Nahla right now and you're not going to follow us."
When Gabriel then dropped Nahla off at Halle's the next day, Olivier allegedly came to the door saying they needed to talk before knocking Gabriel to the ground and beating him, screaming that he had cost them $3 million in the custody battle, which saw Halle fail to move to Paris with their daughter.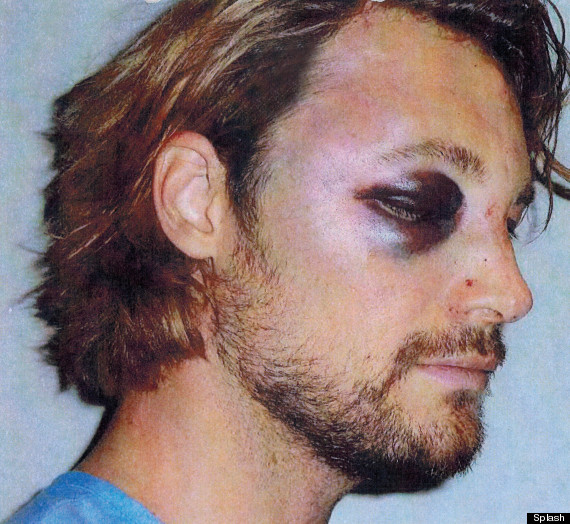 According to the declaration, Olivier then said he would kill him unless he moved to Paris before slamming his head on the concrete driveway.
After police were called, Gabriel claims Olivier then said: "You're going to tell them that you're the one who attacked me, or I'm going to kill you."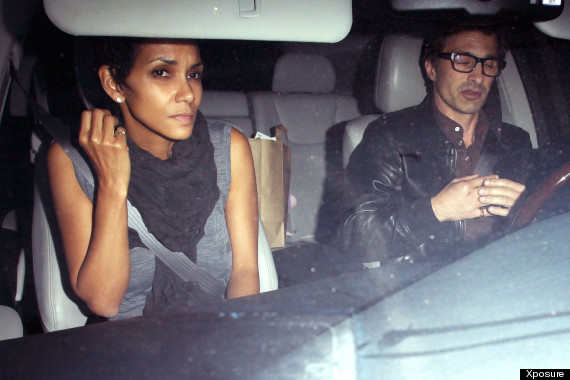 Olivier was seen with a bruised and swollen hand
While Gabriel has won a restraining order against Olivier, there is currently a protective order issued against him to stop him going within 100 yards of Halle, Olivier, and Nahla.
VOTE IN THE 2012 HUFFPOST CELEB AWARDS