Fancy a trip to the cinema FOR FREE?
HuffPostUK can offer you a cinema outing to see Colin Farrell, Woody Harrelson and Sam Rockwell - along with Christopher Walken for good measure - star in 'Seven Psychopaths', the latest offering from Oscar-winning director Martin McDonagh, the man who brought us 'In Bruges', also starring Farrell in what many consider his finest role to date.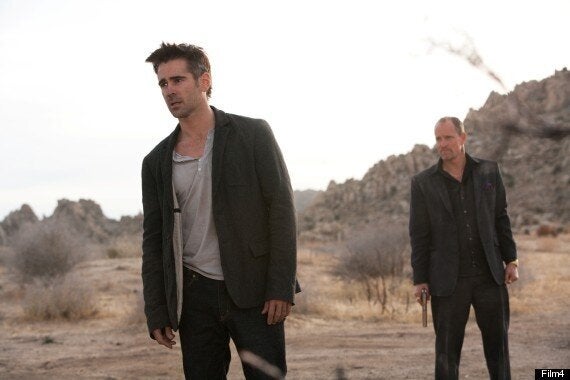 Colin Farrell and Woody Harrelson star in 'Seven Psychopaths'
A struggling screenwriter inadvertently becomes entangled in the Los Angeles criminal underworld after his oddball friends kidnap a gangster's beloved Shih Tzu.

Marty (Farrell) is a struggling writer who dreams of finishing his screenplay, 'Seven Psychopaths'. All he needs is a little focus and inspiration. Billy (Rockwell) is Marty's best friend, an unemployed actor and part time dog thief, who wants to help Marty by any means necessary. Hans (Walken) is Billy's partner in crime. A religious man with a violent past.

Charlie (Harrelson) is the psychopathic gangster whose beloved dog, Billy and Hans have just stolen. Charlie is unpredictable, extremely violent and wouldn't think twice about killing anyone and anything associated with the theft.

Marty is going to get all the focus and inspiration he needs, just as long as he lives to tell the tale.
There are 14 screenings occurring at different cinemas around the UK on Tuesday 4 December at 6.30pm. For a chance to pick up a pair of free tickets, CLICK HERE - AND ENTER THE CODE 565539.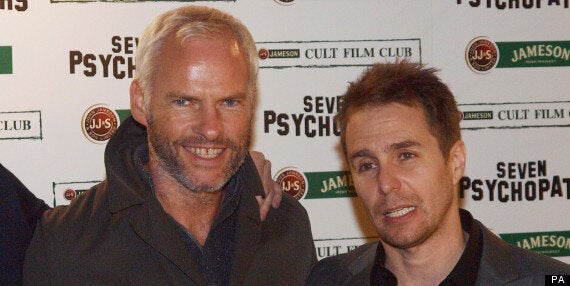 Director Martin McDonagh with one of the film's stars Sam Rockwell
The Jameson Cult Film Club hosted the London premiere of 'Seven Psychopaths' last night, attended by star Sam Rockwell and director Martin McDonagh. For more info about the club, CLICK HERE
Watch the trailer for the film below...
Related