In one of the biggest changes in the game of golf for some years, the use of long-handled putters could be restricted from 2016.
The game's ruling bodies want to outlaw so-called "belly" and "broom-handled" putters that allow the player to 'anchor' the club on the body, producing a smoother shot more immune to shakes and twitches.
They propose that the putters could still be allowed but would have to be swung away from the body.
The Royal & Ancient Club (R&A) and the US Golf Association (USGA) are worried that they provide an advantage and "threaten to supplant traditional putting strokes," reports the BBC, although the putters have been in use for more than 20 years.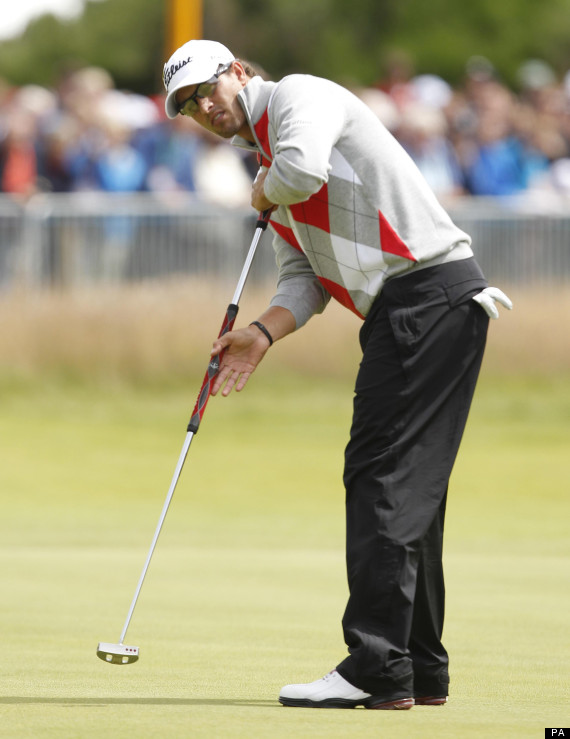 The proposed new rule would not limit equipment only the way it is used
R&A chief executive Peter Dawson said: "If you anchor one end of the putter to your body, it is taking away frailties.
"The majority of golfers will understand why we have done this. There will be some players whose careers have become dependent on the anchored putting stroke.
"They do have three years to find another method if the rule change is confirmed." Sam Torrance, pictured here in 1993, was one of the earliest adopters of the extended putter
According to the Guardian, Tiger Woods is one of those welcoming the change.
He said: "I was just asked my own opinion and that was it.
"I don't know if it carried any weight or not, but I just believe that the art of putting is swinging the club and controlling nerves.
"Having it as a fixed point, as I was saying all year, is something that's not in the traditions of the game."
The decision is yet to be finalised and the R&A and USGA will be consulting the golfing community before any changes are made.