Maybe you're blessed with genetic good fortune and have not an inch of wobbly flesh on your upper arms.
Or maybe you work out like a demon and could rival Michelle Obama's "guns".
In which case, carry on, nothing to see here.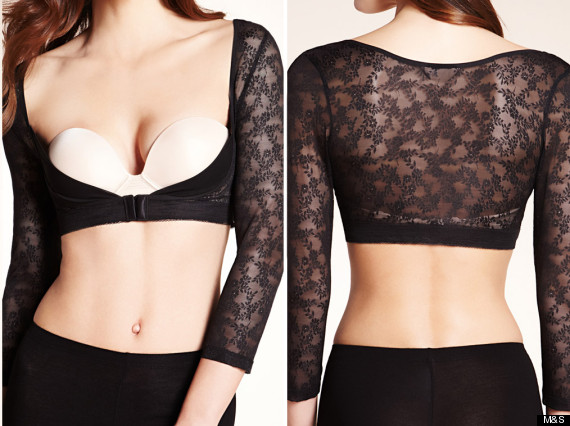 M&S's Flatter Me Armwear costs £22.50
But if you're finding your once lissom upper limbs morphing into bingo wings, there could be a solution which doesn't rely on surgery or a tortuous gym routine.
Marks & Spencer have launched Flatter Me Armwear, a sort of lace crop top that claims to shape the arms to give a smooth and firm silhouette.
It's cupless and fastens at the front of your chest, allowing you to wear your bra underneath.
The Daily Mail is calling it Spanx for your arms and no doubt M&S are hoping it will take off in a similar way.
True, it's very pretty. It's delicate and feminine, but surely it only really works with classy evening dresses?
What's more, it reopens the debate as to whether this just constitutes more body image pressure.
Is a bit of wobbly upper arm flesh so grotesque it has to be hidden lest innocents start vomiting uncontrollably at the very sight of it?
What do you think?