Danny Nightingale has said he is "very much" still proud to be part of the SAS as he paid tribute to his "hero" wife who led a campaign to free him from jail after he was sentenced for illegally possessing a pistol and ammunition.
Speaking on Friday morning, the 37-year-old told ITV's Daybreak: "I think any solider who serves for their country should feel proud of what they do."
The father-of-two, who appeared on the programme with his wife and two children, thanked the public for their "humbling" support.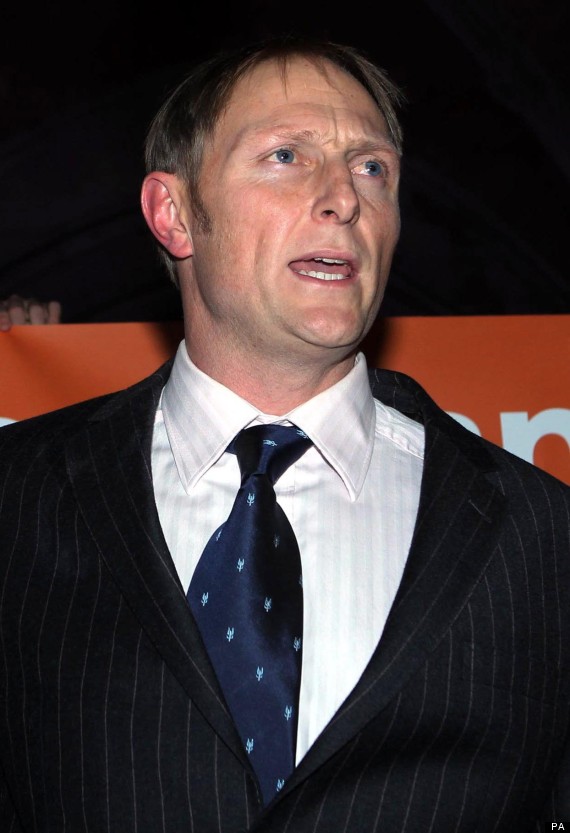 Danny Nightingale was sentenced to 18 months military detention earlier this month by a judge sitting in a military court
His wife Sally, who helped lead efforts to free him said the family would "wait and see" about Danny's future in the military. " We've got to wait and see what happens. This whole public appearance has been a detriment to Danny's job and we knew that when we took it public, really. We have to see what's on offer, from the military," she said.
Nightingale was given 18 months' military detention earlier this month by a judge sitting in a military court after admitting illegally possessing a Glock 9mm pistol and more than 300 rounds of ammunition.
But three appeal judges yesterday concluded that the sentence was too harsh, after a hearing at the Court Martial Appeal Court in London.
They cut the term to 12 months, said it should be suspended, and ordered Sgt Nightingale's release.
Speaking yesterday Nightingale, from Cheshire, said: "It feels fantastic to be free."
He told The Sun newspaper: "It was traumatic being locked up - it was like the shock of capture.
"I've been to far worse places but in those places I was outside and not confined.
"I've done a lot of things in my work, but this is the hardest because of the fear that it could rip my family apart."
Judges heard that more than 100,000 people signed a petition calling for Sgt Nightingale to be freed after his wife, Sally, 38, and other family members launched a campaign.
Sgt Nightingale said it felt good to be reunited with his wife and two young daughters, Alys and Mara.
"It feels awesome to have my girls in my arms. Words can't explain how I feel to be free and surrounded by my family again," he said.
"I'm back with my wife and my daughters and that's what counts. You can't beat that feeling."
On Thursday Nightingale thanked "the world for being so kind" as he was freed after winning an appeal.
Judges will rule later on whether his conviction should be overturned.
SEE ALSO: Danny Nightingale, SAS Sniper Jailed For Illegally Possessing A Pistol, Has Sentence Suspended