Were she not a destined to become a Duchess, what career would Kate have pursued? Actor, lollipop lady... director general of the BBC?
According to the former Miss Middleton, who returned to her prep school on Friday, she wanted to be a teacher.
The Duchess, who made the confession after showing off her hockey skills on the school pitch, revealed that she enjoyed her time so much at St Andrew's, a private institution, she told her mother she wanted to return as a member of staff.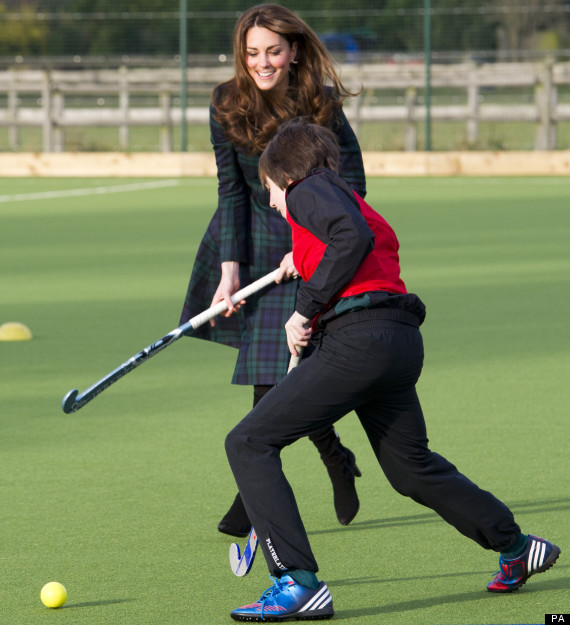 Hockey in high heels?
And she said she and her sister Pippa kept guinea pigs at the school in Pangbourne, Berkshire, with one named Pip after her sibling while the other took Kate's apparent nickname of Squeak.
Kate described her feelings about her ten years at the school during a short speech to open a new artificial pitch.
Later her hockey skills were on full show when she joined a group of year 8 12-year-olds for a training session in an Alexander McQueen frockcoat and three-inch high calf length boots.
SEE ALSO:
The Duchess said in her speech: "It is such a treat to be back here at St Andrew's. I absolutely loved my time here; they were some of my happiest years, which makes it so incredibly special to be here today.
"In fact, I enjoyed it so much that when I had to leave, I told my mother that I was going to come back to be a teacher. While that didn't quite happen, I was thrilled to have been asked back today on St Andrew's Day.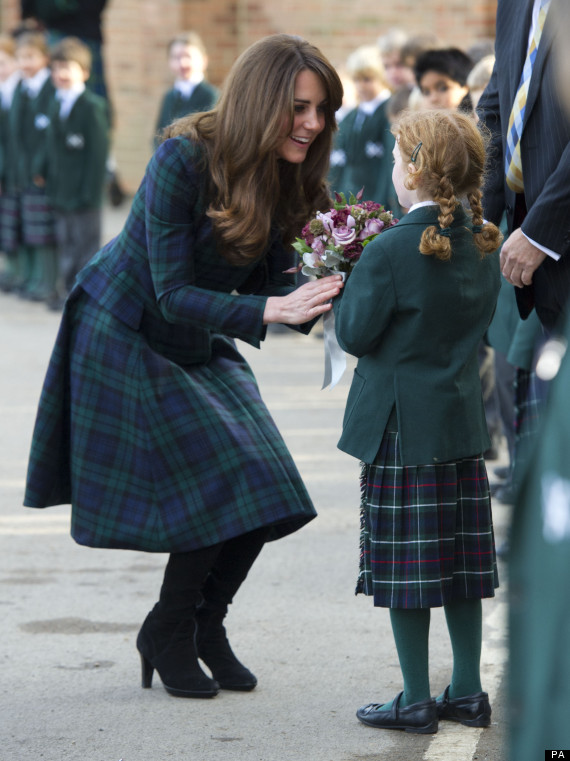 Former pupil meets current pupil at St Andrew's School
"It was while I was here at school that I realised my love of sport. Sport has been a huge part of my life, and I feel incredibly grateful for the opportunities I had to get outside and play in such wonderful open spaces - though sadly there was nothing quite as glamorous as this in my time."
Kate plays hockey:
Duchess of Cambridge visits St Andrew's School
Here's a gallery of Kate hugging children: